Hello and welcome to the 6th Seasons Givings Blog Hop! I want to thank Latisha Yoast for organizing this for the past 6 years! She does an amazing job!
This is for your our blog readers and A Jillian Vance Design fans!
I am honored that A Jillian Vance Design is a part of this hop and I want to thank you personally for checking our our AWESOME Design Team creations throughout the year.
We are truly blessed with THE BEST Design Team around!

Today, I wanted to introduce you to our BRAND NEW product...
INKboss INKpression plates!
These plates are

Made in the USA of stainless steel with a t

hickness if 0.012"
It works like a letter press only with more versatility as you can add various color and gradients with your daubers right on the plate as your inking it.
Most inks in the industry are water based which washes right off with only water and ready for a next application instantly.
Because the plates are thinner than the regular dies, they are able to have fine details.
Of course inking isn't the only feature, you can also Emboss, Pencil Rubbing, and even simply using it as a standalone piece of artwork.
I have even embossed the INKboss plate to a white piece of paper with no ink and then brushed distress ink over it to make the embossing stand out.
I'm sure more techniques will unfold as we use them even more.
You use them in your manual die cutting machine just like you do with our dies with the same sandwich. I add a couple layers of heavy cardstock if I am just embossing to give a deeper pressing. They are just gorgeous used on shiny metallic cardstock!

We currently have 4 INKboss INKpression plates: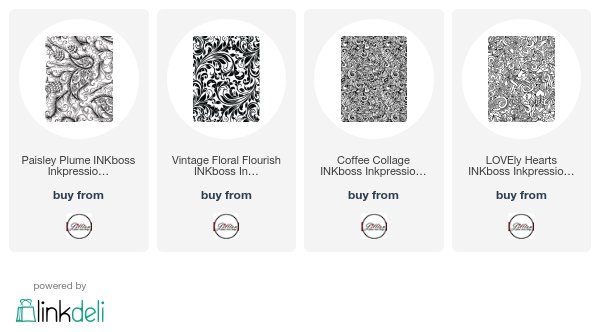 Check out Ardyth's card here and her wonderful video showing how she used our Paisley Plume INKboss INKpression Plate.
Here is her quick video so you can see it in action!
Here is a video I did showing the versatility of these plates and different techniques I have used so far. I can't wait to see what you all come up with!
Here is my giveaway ~ 2 INKboss INKpression Plates!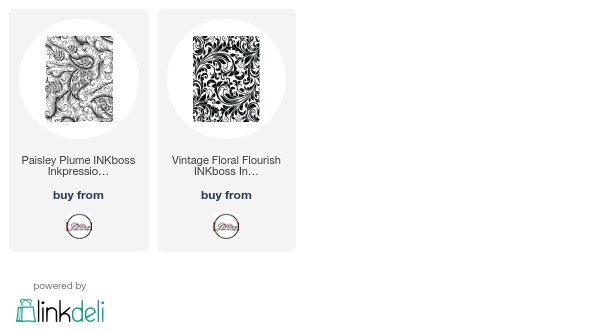 Prize can only be shipped to USA and Canadian shipping addresses only.
a Rafflecopter giveaway
Check out all the blogs on this Seasons Givings hop, they will each be showing lots of inspiration as well as hosting a giveaway on each one.
Please head on over to the talented

Kelly Creates blog for your next stop!
Follow
A Jillian Vance Design
here: