Hey y'all!
Shelly
, here.
Happy Friday!!
Today, is the start of the
Coffee Lover's Spring/Summer Blog Hop
! Yay! If you haven't checked any of the Coffee Lover's hops out, you should! ;) There filled with sooo much inspiration and fun!
I know there's a lot of hopping to do, so on to my card.
I added some fun layers to my card, but they're simple. :) I started by using the rectangle dies with some fun patterned papers. After, I set things aside and then started making my 'cup'. I used the coffee die and then did some 'trimming' with my scissors of what I wanted with my cup and what I didn't want with my cup. Simple, right?...
Once done with all my cutting, I started to assemble my card together. Starting with my biggest patterned paper die cut for my base and then adding my smaller patterned paper die cut pieces in a column. (which I added foam tape on the back of them) Then added my cup, along with some twine and a sentiment piece. Sweet, yeah?!...
Thanks so much for stopping by!
Enjoy your day!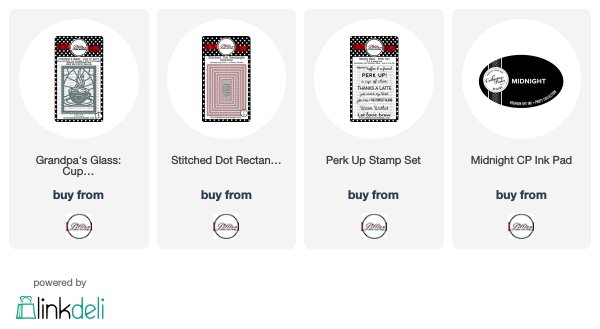 Follow
A Jillian Vance Design
here: