Hello everyone... Helen is here. I do not know about you, but I am dreaming of Fall already... Today's projects are Fall Theme Cards.
I love creating watercolored backgrounds to use on my cards. And I have been using Catherine Pooler's Ink Pads to create some of them. These inks are not only for stamping, they work amazing for watercoloring, or even to create distress-look texture.
It is super easy to create these watercolored backgrounds.
The CP Ink Pads I used are Tutti Fruti, Tiki Torch, and Tiara.
First, add the ink on craft mat. One color at a time.
Next, spray it with some water.
And then smoosh in the watercolor paper.
Gently press the watercolor paper so the ink get soak well.
To create the layers of color, you need to dry every time after you add the color.
I repeat these steps for several times until I am happy with the layered of colors.
And next, to create the distress-look, spray and sprinkle some water on it,
wait for couple seconds, and then dab off the water with paper towel.
After the watercolored backgrounds were dried,
I started cutting them using the Leave & Petals Die Set.
One both cards, I used the positive cuts and negative cut.
On the first card, I stamped the sentiment from the Autumn Blessings Stamp Set in the middle of the top-folded white card with Tutti-Frutti CP Ink Pad. And then I arranged the leaves around the card, glued them with adhesive glue, and then I trimmed the extra off the edges of the card.
On this second card, I used the negative cut for the background. I glued it on the card with adhesive glue, and then trimmed the extra off. And for the sentiment, I stamped it on a white cardstock with the Tutti Frutti CP Ink Pad, trimmed it and cut the banner tail. I added it on the card with 3D foam tape.
I hope you all have a wonderful day. Thanks for stopping by!
A Jillian Vance Design
products used: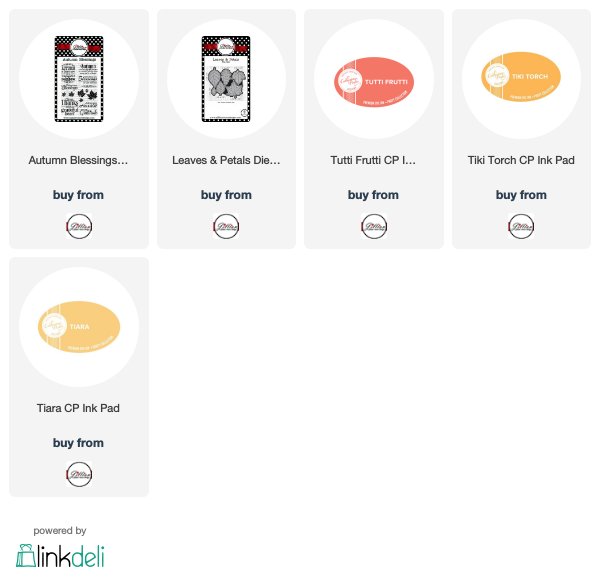 Follow
A Jillian Vance Design
here: