Welcome back! I've got some more tropics and more Rudy and Friends for you today! I thought why stop at the bear?? And of course this deer would have flowers in its antlers!
The Itsy Bitsy flowers were perfect for the antlers and I had some in my stash from another project. I die cut all of the rest of the pieces from gel prints and the background was made with the Ornamental Octagon stencil.
Another sentiment from the Let's Talk Hawaiian sentiment set.
Thanks so much for stopping! Come again soon!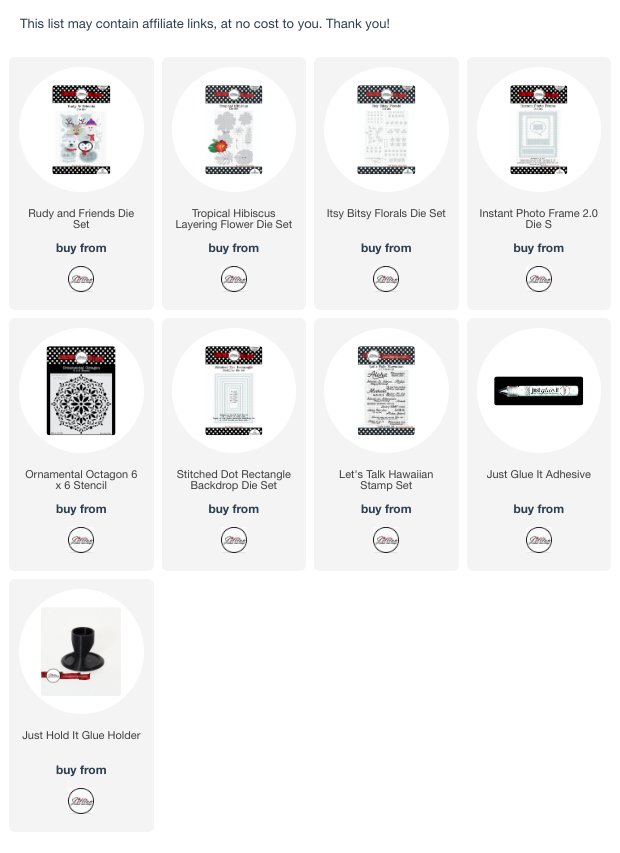 Follow
A Jillian Vance Design
on: