Hello! Thought I'd have a little Wearin' O' The Green Hootie today since this week we celebrate St. Patrick's Day!
I used those great Stitch Dot Heart dies in various patterns from a Doodlebug paper pack and gluing them to a couple small circles arranged them to create to four leaf clovers. I fussy cut the stems and then popped them up onto the plaid mini slimline.
I cut my Hootie pieces in white as I often do, colored them and put them together including a green top hat. I fussy cut the little clover and sentiment from the paper pack and added him to the card. Easy peasy!
Thanks so much for stopping! Hope you'll come again soon!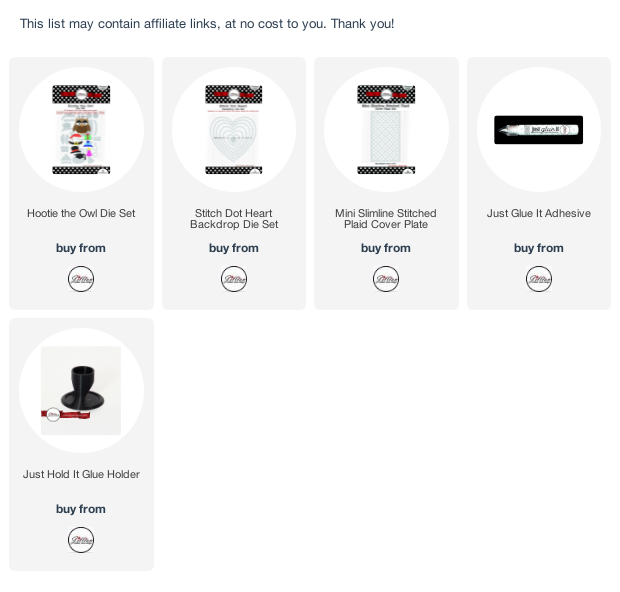 Follow
A Jillian Vance Design
on: