Hello!
Welcome to the Fun in the Sun Release!
This die set is a layering floral die that creates a beautiful Hibiscus Bloom.
I have a video below to show how Jillian designed this with little tabs on the dies so that you know what is the top of each layer. In the video I will show you how they layer together!
How fun is THIS...it has sentiments in native Hawaiian ~ plus translations for those of us who didn't know there was even such a thing! I love it!
Enjoy this video showing how to put this beautiful bloom together!
Thank you for stopping by today and enjoy the Fun in the Sun release!
If you are in the Mesquite, Texas area we will be doing a show with the Stamp Scrap Art Tour in Mesquite on June 12 & 13, come see us!
Have a great week!
Blessings
Bunny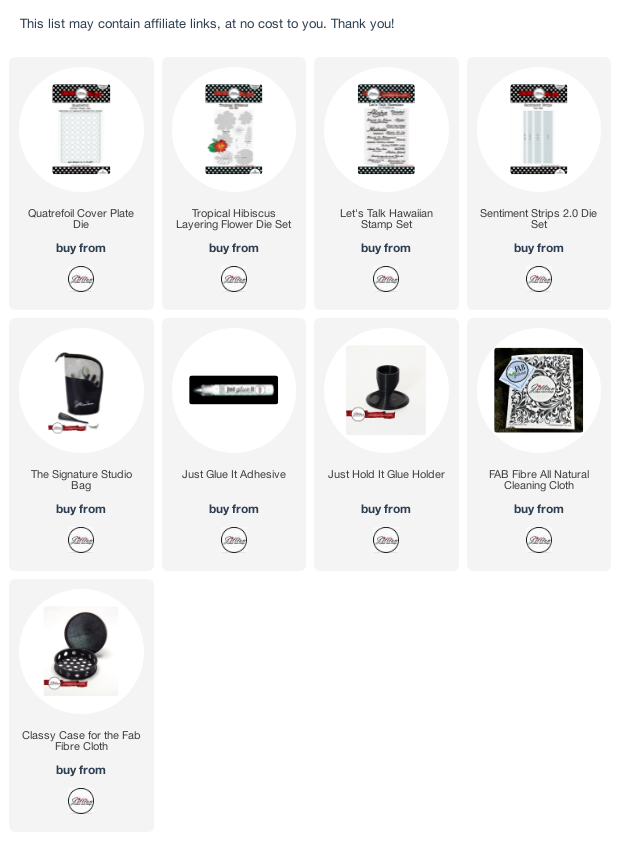 Follow
A Jillian Vance Design
on: