Welcome back! Today I'm sharing a Father's Day card I made for my dad using some of the awesome new products in the shop!
Have you seen the new Hootie The Owl Die Set??? I knew as soon as I saw it this was going to be one of my very favorite new sets! I was able to choose all of my colors and cut all of my pieces parts at once. I also love that the eyes, wings, beak and feet are in little sets that can be cut together... less tiny things to keep track of. And love the little chest feather cuts that you can add to the body. And there are tons of accessories for Christmas, Winter, Thanksgiving, Birthday, and other little pieces like a coffee cup (oh yeah!), flower, and heart... SO many options!
I used the coffee cup along with some stripey paper with colors that are a little more masculine. This is my Father's Day card for my dad, and one of my favorite memories is sitting on his lap while he drank coffee on the weekend mornings and having a little taste myself.
And can we talk about the new Mini Headline Type Alpha set! Also awesome... it's a great size for so many uses.. not too big and not too small.. and also has some accessories like punctuation, numbers, that cute hashtag sign and the @ sign! I popped mine up at the bottom of my photo frame.
And that sentiment from the new Owl Occasions stamp set fit perfectly on the speech bubble from the Insta Photo Frame set!
That's me for today! I hope you enjoyed your stop! I'm gonna be playing with this one for a bit so you'll be seeing it again soon!
Come again soon for more A Jillian Vance Design inspiration!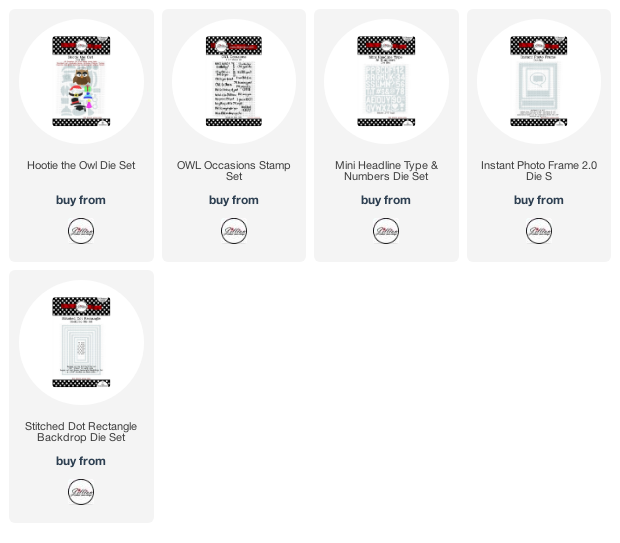 Follow
A Jillian Vance Design
on: