Welcome to the
We are honored to be a Super Sponsor!
This hop celebrates coffee lovers everywhere with great projects, awesome giveaways, and a
lot
of inspiration! A BIG Thank You to Amy
Tsuruta
for all her hard work she does for this hop to even happen and it is all run so smoothly!
Card by Bunny Vance, visit her blog
HERE
!
Card by Jillian Vance
For this card I took the stencils that come with the
Candy Cane die set
and
Candy Swirls stencil
and smushed embossing ink on them. I then used the limited edition Brutus Monroe embossing powder "Bubble Flight"! It created a really cool subtle effect on the mug and candy canes. It took me a few tries, but I finally got it the way I wanted it.
____________________________________
Bunny's Card recipe: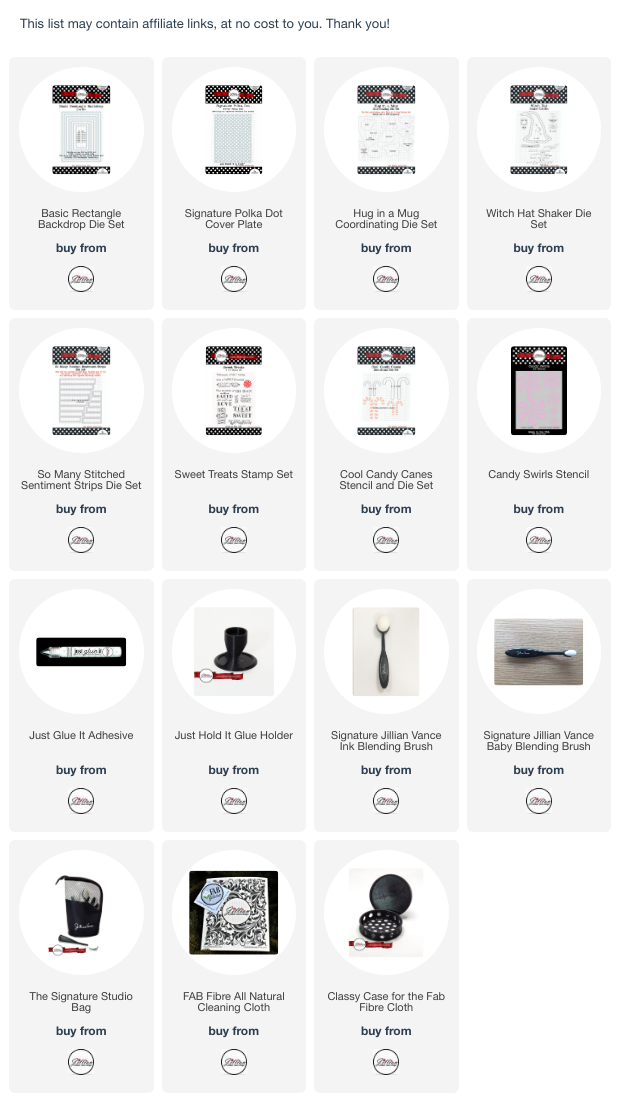 ____________________________________
Jillian's card recipe: