So good to see you again! Happy Monday! I don't know about you but I love bell shaped flowers. I decided those pretty tulips from the Easter Basket Add On Die set and the little ones from the Hootie the Owl Spring Add On Die set would make pretty bell shaped flowers along with some help from that fun berry branch from the Mini Spring Mix Die Set.
All set against the Brick backdrop cut from white and laid over a purple gel print. I cut some additional bricks from leftover gel print and popped them up in a couple random patterns.
And finally a pretty sentiment from the Fresh Florals Cascade stamp and die set.
That's me for today! Be sure to come back again from more A Jillian Vance Design inspiration!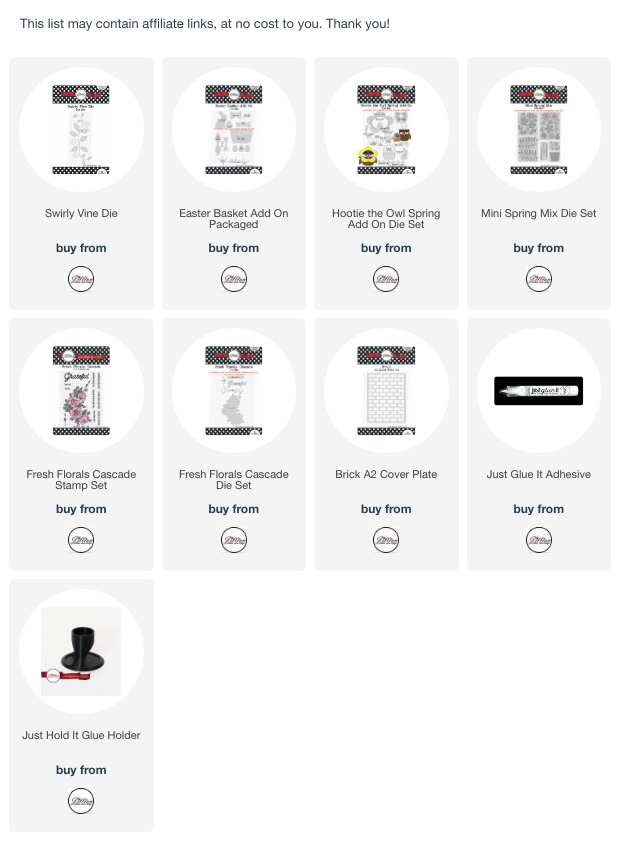 Follow
A Jillian Vance Design
on: