I am interrupting my previously scheduled Holiday cards to bring you this product of my sleep creating...lol....
I had made the deco foiled star background a while ago and it didn't work for the project I created it for so I was thinking about it when I should be sleeping and came up with this! I decided I could create a moon using the Stitched Dot Circles... by cutting one circle and then laying the same circle over the top and running it through again. Because the circles are stitched on the inside and outside of the die it created the perfect stitched crescent moon! I thought a picture would help:
As you can see, I had created the starry background on some light blue cardstock and added more color with some blue and purple Distress Oxides. Then I splattered some gold Color Shine over the top.
I colored the moon with Distress Oxides as well and popped it up onto the background. Cut a couple clouds and then I cut out the pieces for my Hootie. I cut two sets of eyelids because I wanted to make him a sleepy boy. I cut the Santa Hat from a cute print to be more of a night cap and the board shorts from the Surf's Up Hootie Add On set as pajama bottoms.
That's it... and well... the sentiment.
Thanks so much for coming! Hope you'll come again soon for more inspiration!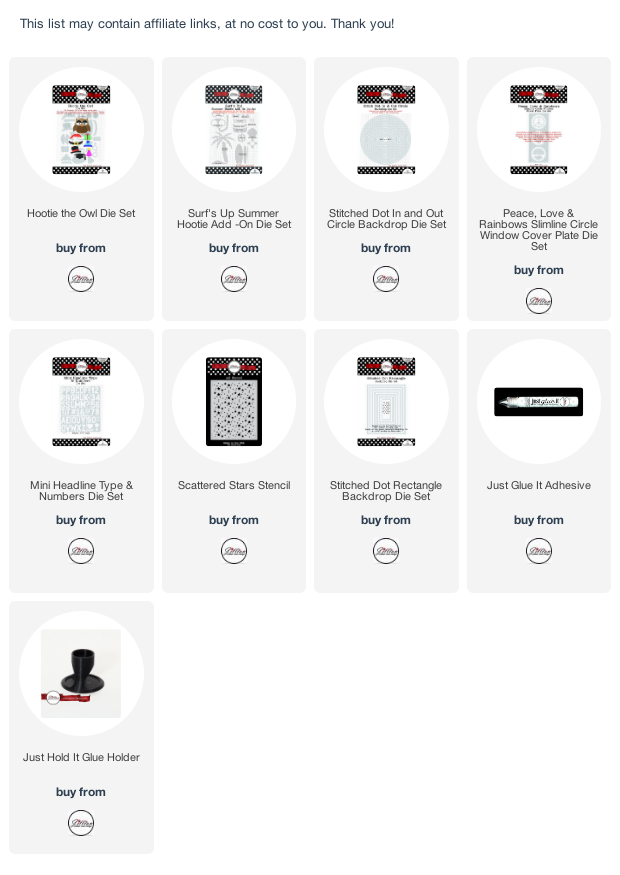 Follow
A Jillian Vance Design
on: