Hello! You know how I love my gel prints... and for this one I used one for the background and die cut a lot my owl parts from another.
I added polka dots to the background using the Signature Polka Dot stencil and some Glitz Glitter Gel. I put Hootie together using the bat wings from the Hootie Halloween Add on. I had that cool purple glitter circle sitting on my desk for a while and it was perfect for a spooky and pretty moon. When I cut my Witch Hat pieces from last week, I had a couple bats leftover so I added those too. And finally a sentiment from the Happy Owloween Stamp Set!
I just love pink bits on Hootie!
That's me for today! I hope you enjoyed it and you'll come again soon!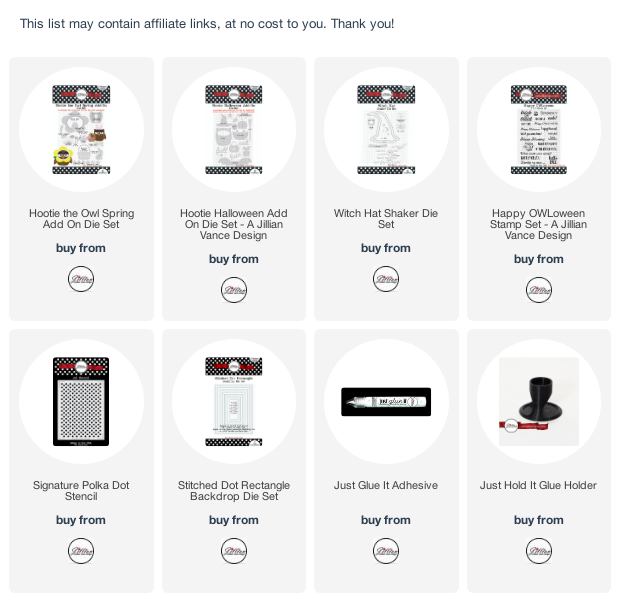 Follow
A Jillian Vance Design
on: