Introducing the new A Jillian Vance Design Witch Hat Shaker Die Set.
Just how cute is THIS!!! So many options including 2 sizes of hat, which when layered together, you can create a darling shaker hat. Also several word dies as well as a bat, spider and eyelashes for the glamourous witch!
One of the dies features, stars and moons, that can be used to die cut within the hat and then layer a piece of metallic card stock behind it, OR cut several times and use as shaker filler! Again, Jillian gives you so many options!
Here is our Tuesday Night Live video showing this brand new die set available for pre-order.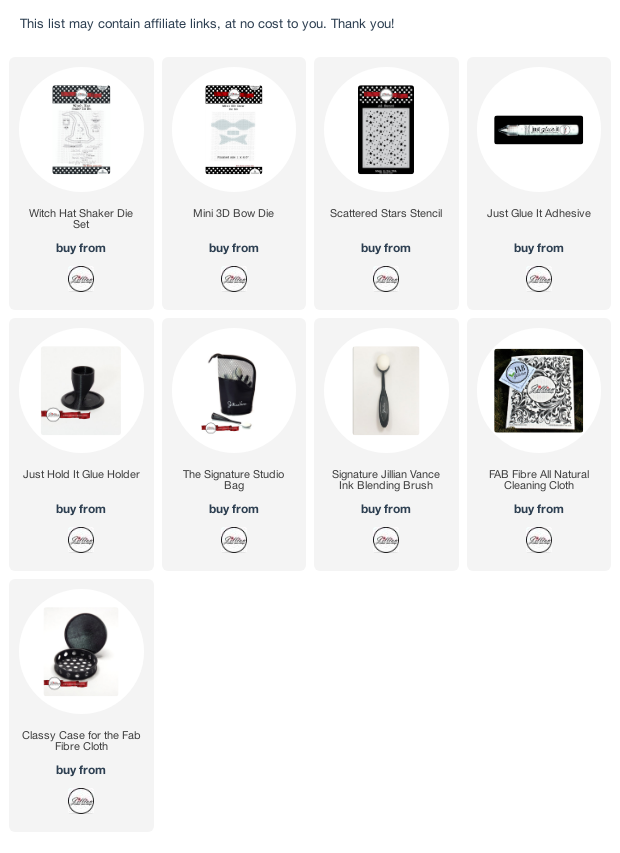 Follow
A Jillian Vance Design
on: