Hello and thank you for joining me today!
Bunny here and I am showing a fun,
See Through Shaker Ornament!
Jillian thought it would be fun to get a Christmas tree and fill it with ornaments!
Layered them to create a shaker, like normal with the die cut, acetate, craft foam and then rather than solid cardstock for the back, I used another piece of acetate! I used glitter for the filler! Pretty fun!
Added some twine to hang it with and a cute ornament was born!
Here is a photo that Stampaway Photographer, Matt Young from Royal Acme, took of our tree!
You can see this ornament lower in the photo, see below for the Hexagon ornament.
Here is a photo of Jillian by the tree in her festive Mickey Santa Hat
And another photo of the booth, (Jillian putting the finishing touches on in the background) she did a wreath using only the
Christmas Lights Shaker Die
, all done in Red with Red glitter. It is SOOOO cute! on the left side of the booth! (that will be another blog post!)
Aren't they adorable?
Thanks for joining me today!
Have a great week!
We will not be doing our Tuesday Night Live tonight due to leaving for the
Stamp Scrap Art Tour show in Hamburg, NY.
IF you are near there, come see me at the show! Jillian and her dad are going to a convention in Toronto and I am doing the show for her!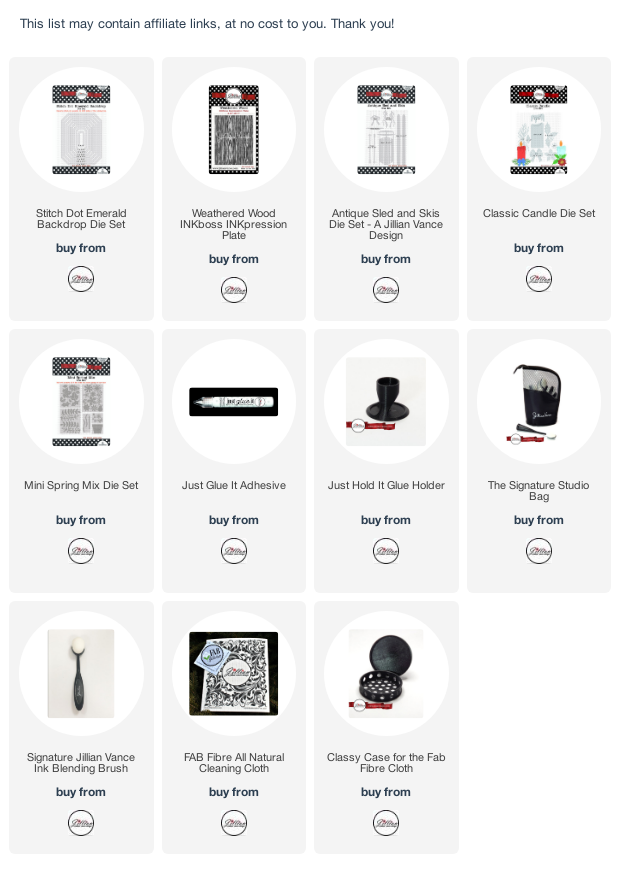 Follow
A Jillian Vance Design
on: