Hello! I have a fun one for you today! I am absolutely loving the Quilt collection in the shop! I was thinking about what kind of quilt I might like and decided on one with an inlaid cactus would be cool!
I started by die cutting the Dresden Plate Quilt Die from three different coordinating papers and then assembled them onto the frame in an alternating pattern (and I love that I have two sets left now to use on a future project). Once the Quilt block was put together, I used the saguaro die from the Petite Cactus set and die cut it from the Quilt block. Then I used the center fringe flower and die cut that offset from the cactus so it would look like it was behind the cactus. I did cut a second cactus layer and stacked them to bring it back up to even with the quilt and didn't worry about adding a layer to the sun. There was a little blue piece in the crook of the Saguaro arm under the sun that I made sure to keep track of so I could place it back in there. I LOVE the look of it and I'd definitely love a quilt like this ... if only I knew how to make a quilt...lol!
I cut a square to fit the front of the card (hard to tell here, but my front is shorter than the back so the cassette paper showing is on the inside of the card. Before I added the square to the card I die cut the quilt frame from the center so that I could insert it for a further inlaid look... since it had the extra layer it does pop up a bit, but I love the extra stitching on the base layer created from the die.
Finally I added a sentiment from the Quilt Quotes Stamp Set and a few sequins.
Thanks so much for stopping! I'm wondering what else I can inlay in my quilts... stay tuned and come again soon!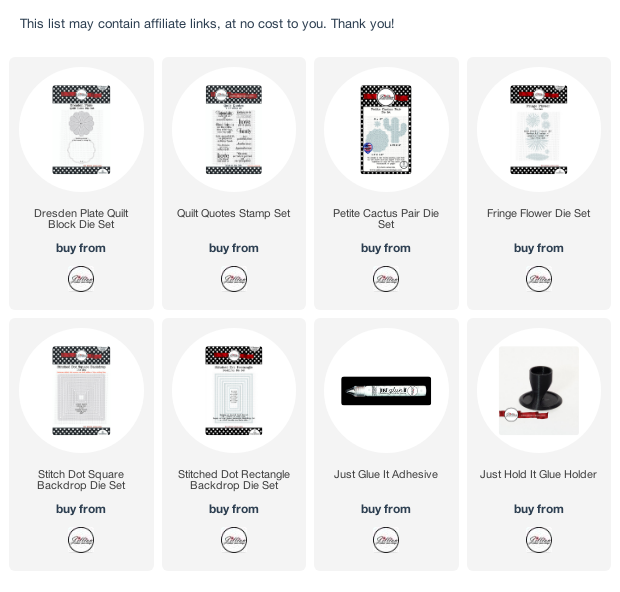 Follow
A Jillian Vance Design
on: