I'm back with another Cool Cat card! I decided to go all in with her witchiness and decided she'd be green!
I created my frame using a scalloped circle and a regular circle and I LOVE it! Gonna make a bunch more of those. I added the large web from the Spidey Web Die Set behind it which you can see a little behind the cat... also something I'm going to do again.
I added the mouse from a set that isn't in the shop right now but there are a couple left so if you might want it (there is a paw, a bone and the mouse) just contact Bunny and she can make it happen!
My background was made with some design paper and I stamped a sentiment from Happy Owloween onto one of the sentiment strips.
I just love this Cool Cat die!
That's me for today! I hope you enjoyed it! Come again soon for more A Jillian Vance Design inspiration!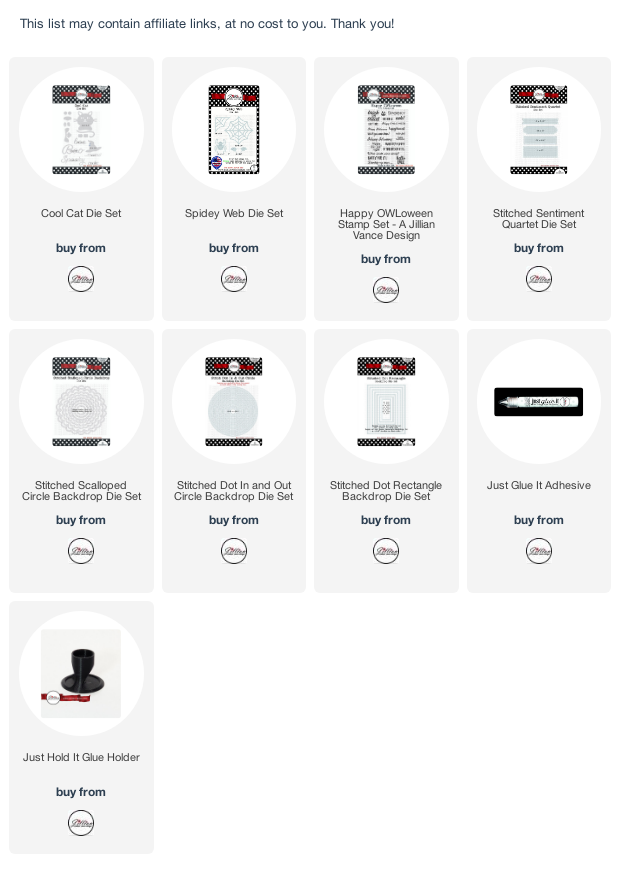 Follow
A Jillian Vance Design
on: