I've been playing with these fabulous heart dies this month and thought... why not use them to make a Valentine Card base?? So, I cut a piece of cardstock around 4x8" and folded it in half. Then placed the largest heart on the folded paper with the top curved edges hanging just off of the paper so as not to cut through the top to create the card fold. Then I layered the second largest over the top.
The adorable Rudy & Friends die set is perfect for creating valentines! I just cut them out of various colors of cardstock and assembled them with glue and foam tape. Some of the little pieces I cut from white and colored them in... handy if you're not sure what color you want them to be, or you don't have the exact color you want, or sometimes I just like to color all my pieces!
I originally die cut the mini alpha letters in white becasue that's what I thought I wanted, but in order to fit them onto these small cards, some of them ended up on the white base and got lost... so I ended up coloring them with my black Copic marker. Don't forget the edges if you do this!
I also cut a few of the smaller hearts from different shades of pink and even some plaid like the plaid from the hat I put on the bear and used them and sequins to embellish.
That's me for today! I hope you enjoyed it and you'll come again soon for more A Jillian Vance Design inspiration!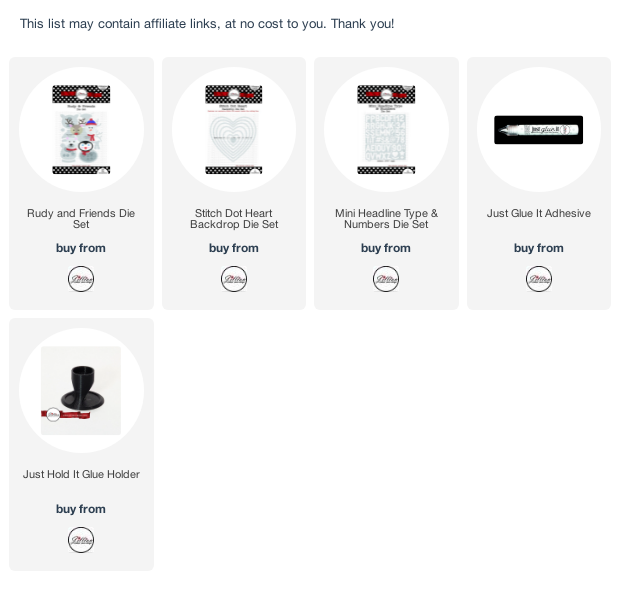 Follow
A Jillian Vance Design
on: