Hello everyone! Jillian here.
Today I'm back to share the project I put together on last night's live (kind of). We got new equipment for our lives, and it just so happened that even after a couple different test lives, we encountered technical difficulties and had to end early. We'll be back next week, though!
I ended up putting the card together in a video, and it's already up on YouTube!
Mom designed this card one day while I was out working with dad, and I just really love it. Who doesn't love a good black, white, and red color scheme? We used the brand new
Mini Spring Mix die set
, which are so much fun, as well as the
Stitched Dot Hearts die set
(new and improved... we also have a sale version with less dies, which you can find
here
)
We'll also be utilizing a lot of these dies for our craft-along in the
One of A Kind virtual event page
on the 23rd! Make sure you join the group for some awesome events and awesome craft-alongs.
I made a couple small changes to from the original to the new version of the card. I like both and there are so many things you can do!
Have a wonderful rest of the week!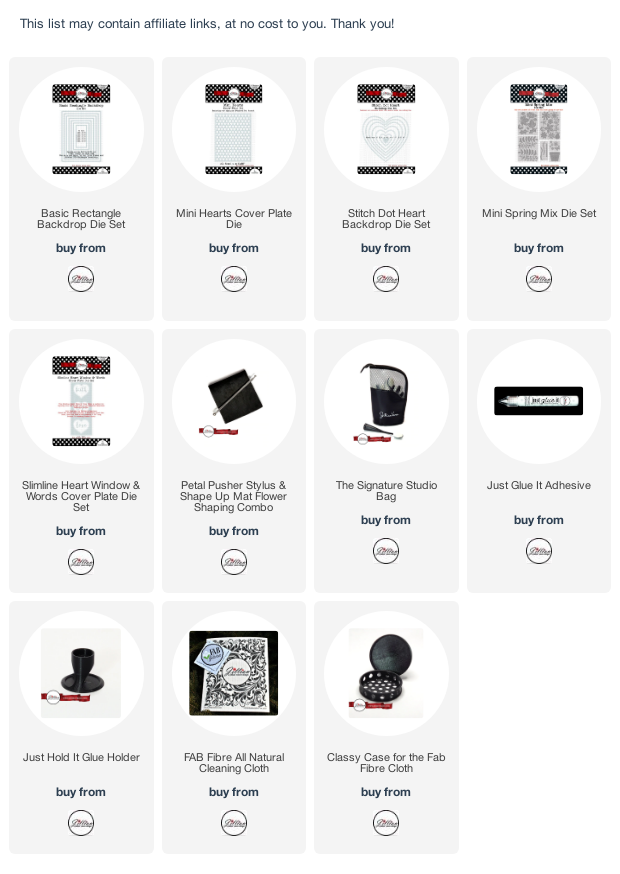 Thanks for watching!