Hootie
as a Ghost??? Well we were vendors at an IN PERSON Stamp and Scrapbook Show last week in Sevierville Tennessee, we had a blast, it was great to get out and talk to people! Thank you for attending if you did! Someone there asked if we had a ghost. I explained how I took one of the Oval dies, then used our Elegant Edges to create a "ghost bottom". So when I came home, I thought Hmmm. what can make a ghost besides an oval...so I thought
Hootie
then use the Elegant Edges like I did on the oval.
While cutting it out, I dropped
Hootie
and he landed upside down...BAM a GHOST!!!
How cute is THIS!
So just turn
Hootie
upside down and make some cards for your Ghoul Friends!!!
If you need your sentiment strips to be shorter than the dies included in the
Slimline Essentials
, just stamp your sentiment, then place the die on the strip where you want to cut it off, then "lock" in the stitching accent and die cut again, and you have a shorter strip but still keep the stitching accent all the way around! Easy Peasy!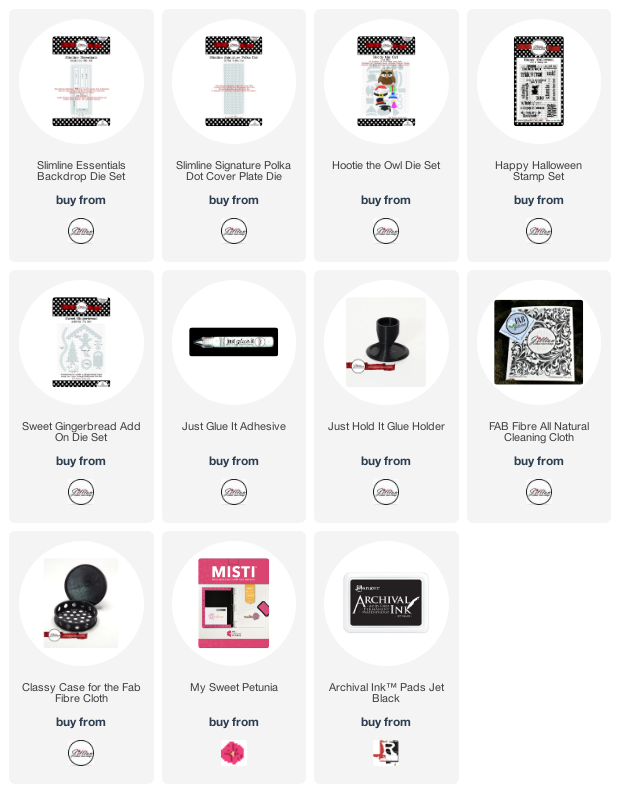 Thanks for joining me today!
Stay safe and Healthy!