Hello, all! Jillian here. Today I have yet another throwback to a card I made a few years ago, along with a video tutorial on masking with stamps.
If you've followed me for a long time, you know I am very vocal in supporting the LGBTQ+ community, and it's June, which means it's Pride Month! Our brothers and sisters in the community can't celebrate like normal, but it's still very important to honor them this month. Acceptance has come a long way, but still has a long way to go.
I created this card using my Old Glory stamp set for the flag, however, we're out of stock (stay tuned, we might bring it back in 2021) but I also used the
God Bless the USA
set which has a flag as well! We only have a few left, and will definitely be bringing it back in 2021. The COVID-19 crisis has set manufacturers back, so it's not possible currently, but once this pandemic is over, I can promise you we will be restocking this awesome set!
I used a masking technique with Catherine Pooler Inks for the different colors of the flag, which you can check out in my video below. And yes, the ink got a little messy and somehow made it's way onto the card. Just gives it more personality, right? Haha!
I hope you all have a wonderful day, and once again, Happy Pride Month! (I apologize for photo quality, these were taken a couple years ago)
Make sure to join us tonight on Facebook Live @ 8:00 PM EST as we show you how to use and put together our Hootie the Owl Die Set! It's going to be so much fun, you won't want to miss it.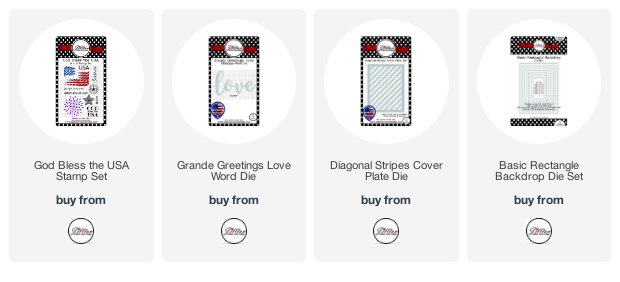 Follow
A Jillian Vance Design
on: