Hello all! Lisa here! Sharing some more Hootie The Owl with you! I am in love with this die set! Today I created a birthday card with the included birthday hat and gift accessories in the set!
Again I picked all of my colors and cut all of my pieces at once! Easy peasy!
And he's so easy to assemble! If you would like a fun video showing how you can put him together, you can check out the Facebook Live that Jillian and Bunny hosted here!
Thanks so much for stopping by! Hope you'll come again soon for some more A Jillian Vance Design inspiration.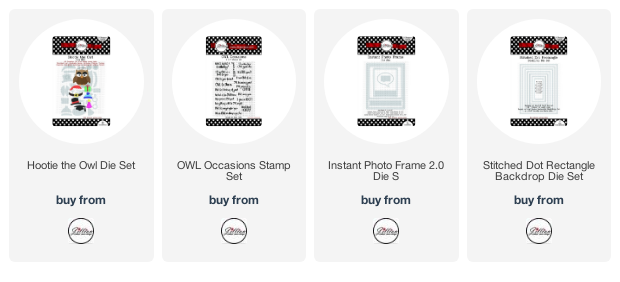 Follow
A Jillian Vance Design
on: