Welcome back! I thought since this week is the big 4th of July Hooliday that I'd dress up Hootie The Owl for the owlcasion!
I used an old Doodlebug Paper pack for the design papers. I love to use thin foam tape for my layers on Hootie because it gives some owlsome dimension to his features.
I'm actually sending this one to my youngest son for his 26th birthday! He was born on July 3rd and so many of his younger birthdays were red, white and blue...lol! Poor kid! We did eventually graduate to Star Wars and other fun themes.
I just love owl of the options with this Hootie Die Set... I only added some balloons from the Balloon Trio Dies and the speech bubble from the Insta Photo Frame Die Set.
Thanks so much for stopping! Hope you'll come again soon for some more A Jillian Vance Design inspiration!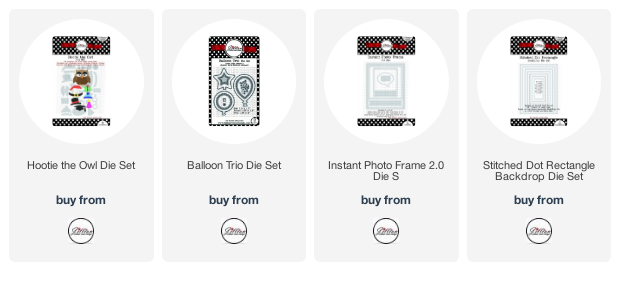 Follow
A Jillian Vance Design
on: