Hello, everyone! Jillian here. I hope you're all having a great week so far!
It's graduation season, and right now, that looks a lot different than it ever has. I just want to say congratulations to the class of 2020, you're all amazing and I know you're going to do great things! Congratulations on graduating.
High schools near me came up with some fun, creative ways to have a ceremony, and I'm so glad graduates still got to be honored, even if it was way different than usual.
Today I have a graduation card using our brand new
Hootie the Owl
die set, which is available for pre-order right now. This set is so fun and you can make so many different things; turkeys, Valentine's Day owls, birthday owls, winter owls, and so much more! There are also a few stamp sets (and some new ones coming at some point)!
The diploma in his hand is just a tiny piece of paper rolled up, no dies needed.
We did an Facebook Live a few weeks back for the VOLUME virtual event, an alternative to Mega Meet because it couldn't happen this month (it's rescheduled for October however, it's still a waiting game) You can watch it
here
.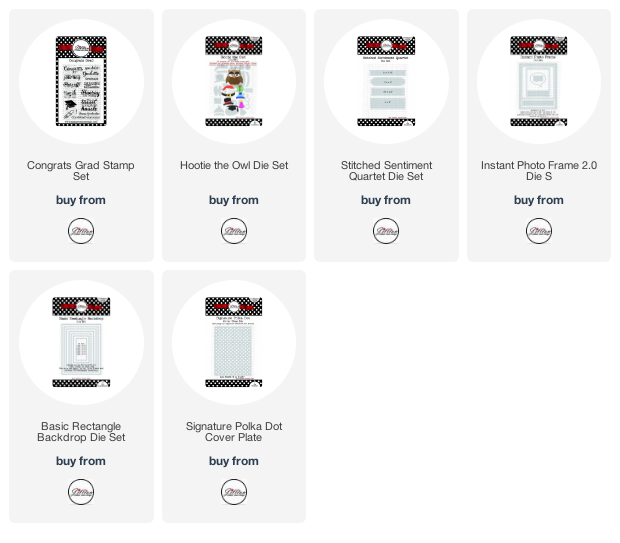 Follow
A Jillian Vance Design
on: