Hey there! Lisa here and today I'm sharing a project using the Hero Digital Stamp Set that's available for free right now in the A Jillian Vance Design shop! Jillian was moved to do something to honor the men and women on the front lines who are doing all they can to protect us all and our loved ones. If you'd like to download it to make a card for any of the heroes in your life, you can find it here!
I hope this finds you all safe and healthy! If not, I am sending you healing thoughts full of love. During this strange and unsettling time, we have seen numerous Heroes reveal themselves including all in the medical field right now... from the Doctors and Nurses and the support staff that helps to hold them up and keep them going to Emergency Response teams and so many more! I am so thankful for each and every one of you and I have a couple friends that I'll be sending cards to thank them. We are fighting a battle and these people are the soldiers who are defending us.
The Copic Markers I used are R85, R83 and R81 as well as BG000, BG11 AND BG32.
The butterfly from Hug In A Mug was just right alongside the scrubs shirt as a sign of hope that we will ultimately win the battle with the help of these everyday heroes and our wounds will heal. Hopefully the result will be a transformation as we learn to appreciate the people in our lives and strive to pay tribute to anyone we will have lost.
Thank you SO much for stopping by today. I know with each day it is hard to focus and some days the inspiration comes a little slower than others and if you feel this way you are not alone. I appreciate you making your way here and hope I've inspired you today in some small way! Hang in there with me and come again soon! We WILL get through this together!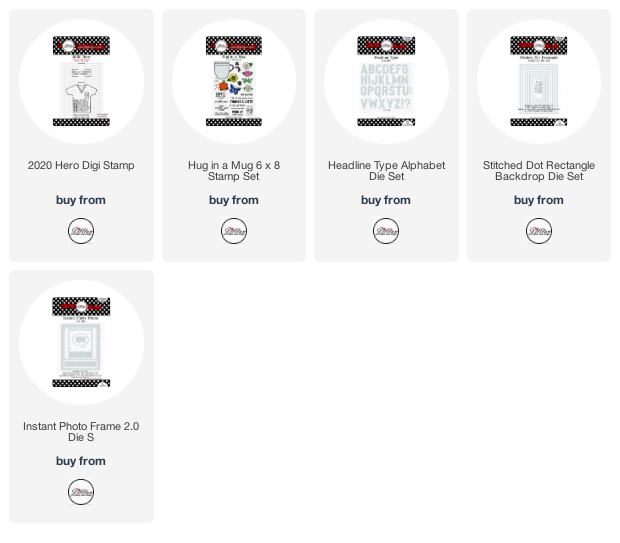 Follow
A Jillian Vance Design
on: