Hi guys, Jillian here and welcome to the A Jillian Vance Design Lights Camera, Christmas Release!!! I hope you all have enjoyed our amazing design team creations during Tech Week with A Jillian Vance Design AND today is Opening Night we will have it all available to ship once you order today and pre-orders will also go out on Monday!!! Free Shipping to the USA goes through tomorrow, Sunday August 19th so ORDER SOON!
Just a few release notes:
Pre-Order: Pre-orders start on Tuesday August 13th and continue until the 18th, during the Pre-Order period shipping is FREE to the USA. Orders will start (some have been shipped) shipping on Monday August 19th on a first in basis. You may order as many times as you like during that Pre-Order period and we will ship them together. There is also a VIP package which is ALL of the new releases at a discounted price of 20% off MSRP and free shipping!!!
Rafflecopter:
Each day the design team member will have a giveaway so visit the blog daily for your chance to win!
Please go back and check out their posts and enter to win each day!
The Prize Package each day will include a stamp and die that is used on the design team member's project! Please follow the instructions on the Rafflecopter widget to enter. Saturday there will be a GRAND PRIZE Giveaway as well.
Terms and condition of the giveaway are as follows:
You must complete the tasks to be eligible, only eligible for one prize during Tech Week. USA addresses only, other countries will get a Store Credit in the value of the Prize package.
~~~~~~~~~~~~~~~~~~~~~~~~~~~~~~~~~
First off, Jillian here! I created a really fun card using both the Merry KISSmas stamp set and the Merry Mistletoe die set! These are all so much fun, and there's so much you can do. I love how this release works together, and I'm absolutely obsessed! I cannot wait to play more and I cannot wait to see what you all do with these.
I used Wow Embossing Ink and Wow Opaque White embossing Powder for my sentiment.
A Jillian Vance Design
products used for my Merry Mistletoe Card: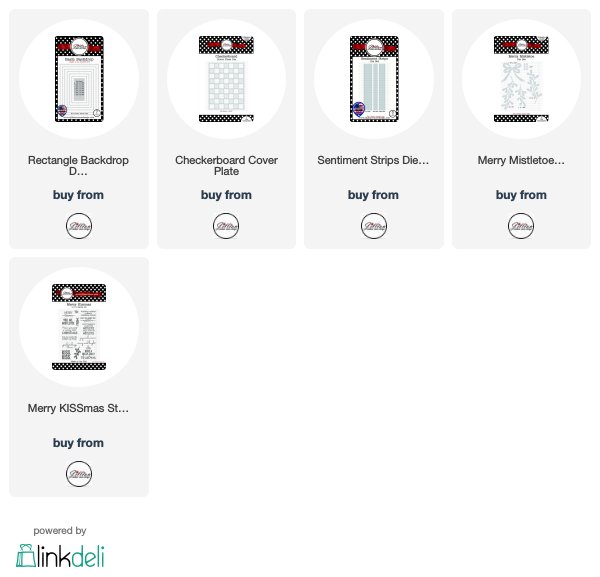 ~~~~~~~~~~~~~~~~~~~~~~~~~~~~~~~~~~
Bunny aka Mom created these cards and I am loving Santa and Friends! She also did a video for us to show how they go together!
See how Santa's moustache just pops out!
We have a video so you can just see how to put Santa, Mrs. Claus and the Elf together!
ENJOY!
A Jillian Vance Design
products used for Santa and Mrs. Claus Card: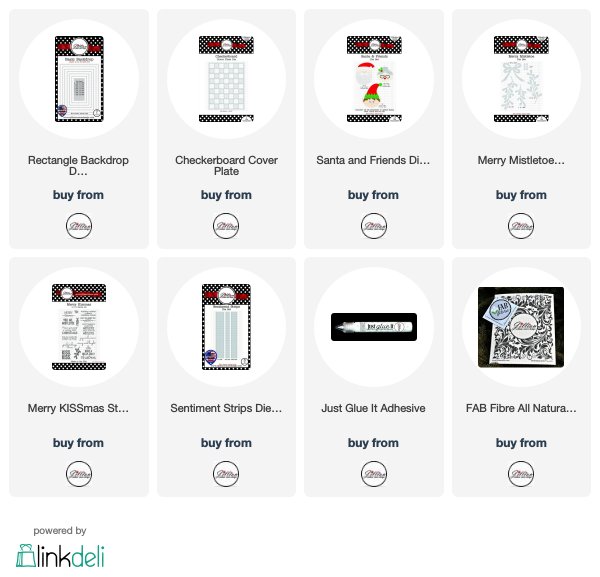 ~~~~~~~~~~~~~~~~~~~~~~~~~~~~~~~
Another great card by Bunny...using our new With Sympathy Set and WOW Embossing Powder!
A Jillian Vance Design
products used for sympathy card: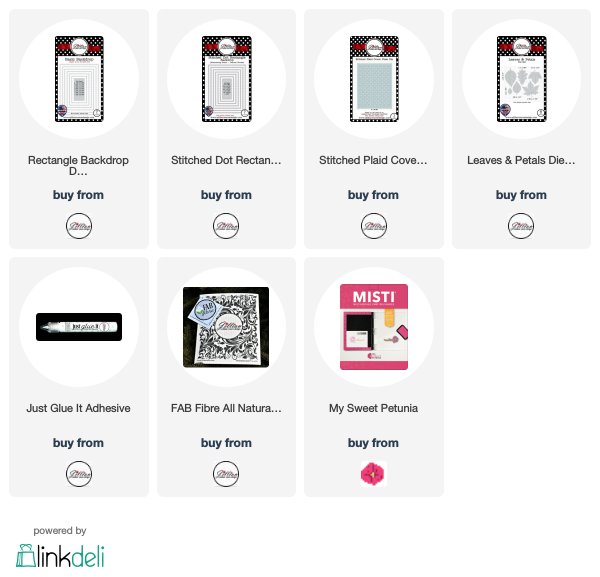 ~~~~~~~~~~~~~~~~~~~~
Ardyth here with a very sweet card using the Cozy Cottage and Sweet Gingerbread Add-Ons.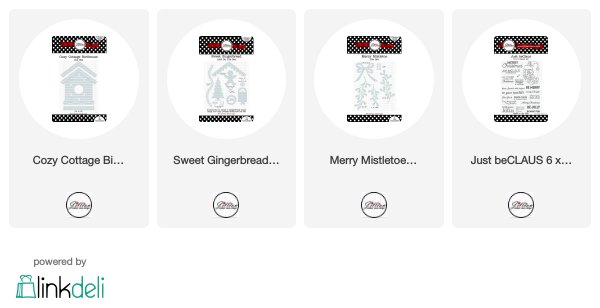 Thank you for joining us, look for the Design Team to be using these fun, fabulous Holiday goodies in future posts!!!
So our Opening Night Grand Prize ~ Cozy Cottage Birdhouse, Sweet Gingerbread Add-On Die Sets, New Nest and Sweet Treats Stamp Sets please enter!!!
Don't forget to visit all the blog posts from Tueday, August 13th until today to enter to win and also everyday on Instagram we have hosted a giveaway too!
a Rafflecopter giveaway
Follow
A Jillian Vance Design
here: