Hey y'all!
Shelly
, here!
Happy Friday!!
Today is Day 4 of Tech Week! Yay! :) Hopefully you've been checking out things for the new release each day?!...If not, you may want to start at 'Day 1 of Tech Week' so you don't miss anything! :)
Great News!
You may preorder starting on August 13th through August 18th and shipping will begin on August 19th. All orders during that time will receive FREE Shipping. You may place more than one order during that time and we will ship them together! We also have a VIP Special of all the new release items that is at a 20% discount and will also include FREE shipping!
Without further ado, here are my cards...and tag.
I wanted to do something that would be simple and quick for mass producing. So using the Rustic Wood Slice die, along with the Headline Numbers die and Merry Mistletoe die made things so easy. ;)
Merry. I had some fun with the new Headline Type dies and chose do spell 'Merry' for a fun Christmas card. I used some inks to do a little ink blending for my background and then spritzed a little bit of water here and there. To top things off, a touch of jewels.
I went really CAS with this one. I used the Merry Mistletoe die as a stencil and then added some embossing paste to it. After I stamped on a sentiment from the Merry Kissmas set and added a tiny strip of green cardstock at the bottom. To give the mistletoe a little extra 'pop' I had some shimmer to it. (Which I apologize that it can't be seen...that shimmer is always a challenge to photograph.)
Lastly, my final card. I stamped on the acorns from the Autumn Pumpkin set and then did some coloring with colored pencils. After I added a sentiment and called it good. ;)
That's all my projects for today. Now for the giveaway...
You have a chance to win the Headline Type and Number sets!! How fun is that?!! :)
a Rafflecopter giveaway
Each day the design team member featured on the blog, will have a giveaway, so visit the blog daily for your chance to win! The Prize Package each day will include 2 of our new items that has used on the design team member's project!
Please follow the instructions on the Rafflecopter widget to enter. A GRAND Prize Giveaway will be posted on Saturday during the Opening Night
Terms and condition of the giveaway are as follows:
You must complete the tasks to be eligible, only eligible for one prize during Tech Week. USA addresses only, other countries will get a Store Credit in the value of the Prize package.
Also check out A Jillian Vance Design on Instagram for more giveaways this week!!!
https://www.instagram.com/ajillianvancedesign/
Thanks so much for stopping by!
Enjoy your day!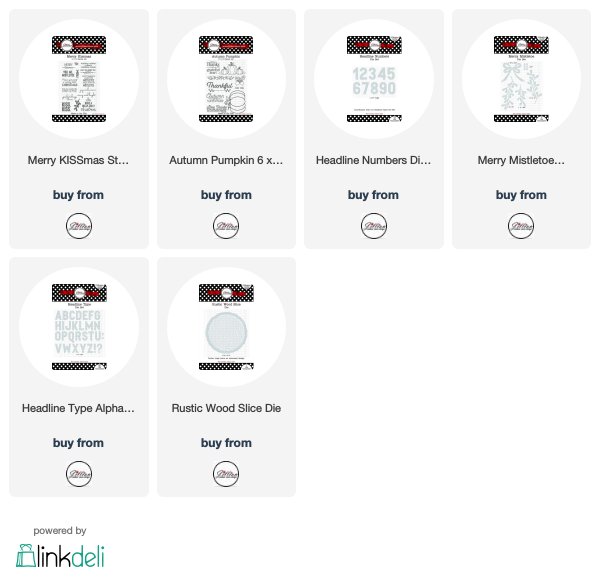 Follow
A Jillian Vance Design
here: