Hey y'all!
Shelly
, here.
Happy Friday!
I'm swinging in today to share a super simple masculine card with you!
I know for a lot of us masculine cards can be so hard to make, myself included. I always feel with masculine cards they should be pretty simple and straight forward, so to speak. Do you feel that way, too?...I know my husband wouldn't mind a few jewels here and there on a card but honestly, do most men want that?! heehee.
Like I said, super simple. I used the stag die with some woodgrain patterned paper and then used the leaves in two different shades of green. I layered my leaves together just so the light ones peek out from behind the dark ones. I then used a patterned paper for my background and used the stitched dot rectangle die with it. Before adhering my patterned paper to my card base, I used a nice navy/dark blue cardstock over my card base. Lastly, I added everything to my card and before adding my leaves and stag I used some foam tape on the back of them. To top things off, some burlap twine. Simple, right?!...
Thanks so much for stopping by!
Enjoy your day!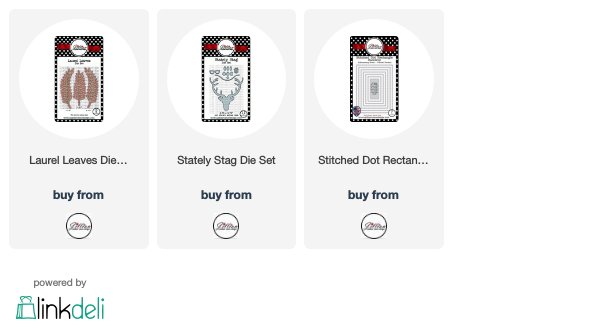 Follow
A Jillian Vance Design
here: