July 25 seems like the perfect time for a Christmas in July card, I think! Ardyth here with a fake-it-til-you-make-it Poinsettia and a clean and simple Christmas card.
The background was made with 3 simple sentiments from A Cool Friend and some Rockin' Red ink. I lined the words up on an acrylic block and then used the grid on my work surface to space out the lines.
I didn't use a MISTI because I wanted to move the words up and down as well as left and right, so an acrylic block (and a steady hand!) made that a bit easier. I love to use block-letter words like this to create a dual-purpose sentiment strip.
To create the 'poinsettia', I used the Pop Up Petals die set. I cut one large one and two of the medium sized flowers. I used Grass Skirt ink for the large one and Samba and Rockin' Red on the other two. Then I cut a poinsettia centre from the Poinsettias set and blended Tiara ink onto it. I 'fluffed' them to add some dimension by rounding up the outer and inner petals. I adhered it to the card, off centre, so that as much of the sentiment word strip was visible as possible. Since the card is a 4.25x4.25 square card, will fit into a regular envelope even with the flower extending over one edge.


A Jillian Vance Design products used: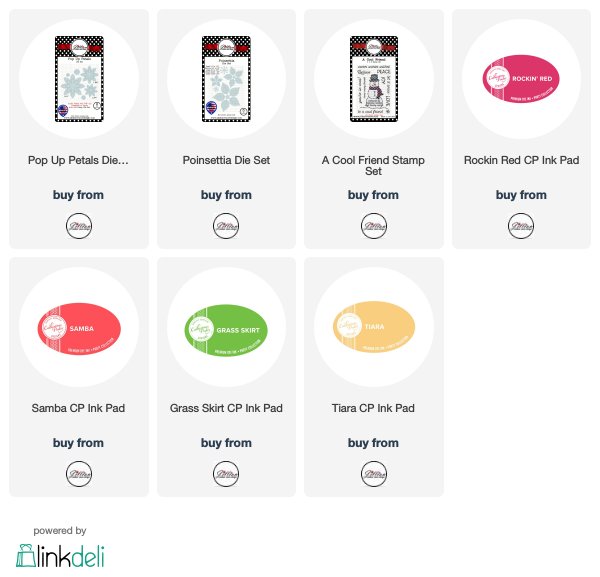 Follow
A Jillian Vance Design
here: