With Valentine's Day around the corner, I wanted to make a sweet card...I showed my hubby, Sam, said "Here is your Valentine!"...then I will add it to our sample boards!
I wanted to create a soft background but also use
Sentimental Script Background Builder Stam
p, that stamp means a lot to us as my dad's aunt wrote the poem and we were given permission by her daughter to use it as a stamp, this is in Aunt Winnie's original handwriting as we got the ORIGINAL poem draft that her daughter Martha gave us! So it really IS sentimental script! I cut a
Stitched Plaid Cover Plate
to create a stencil, then used my Brushes (
Picket Fence Studios
carries them) and
Catehrine Pooler Rockin Red ink
to create that soft pattern. I then embossed using Wow Embossing Ink and Opaque Bright White Embossing Powder for my Sentimental Script background it shows up just enough to give a mysterious texture! I love the
Wow Powders
as they are fine enough, you can actually read this poem in person.
Gold and Silver papers set off the lock and key! And there you have it a soft, pretty Valentine!
A Jillian Vance Design
and other products used: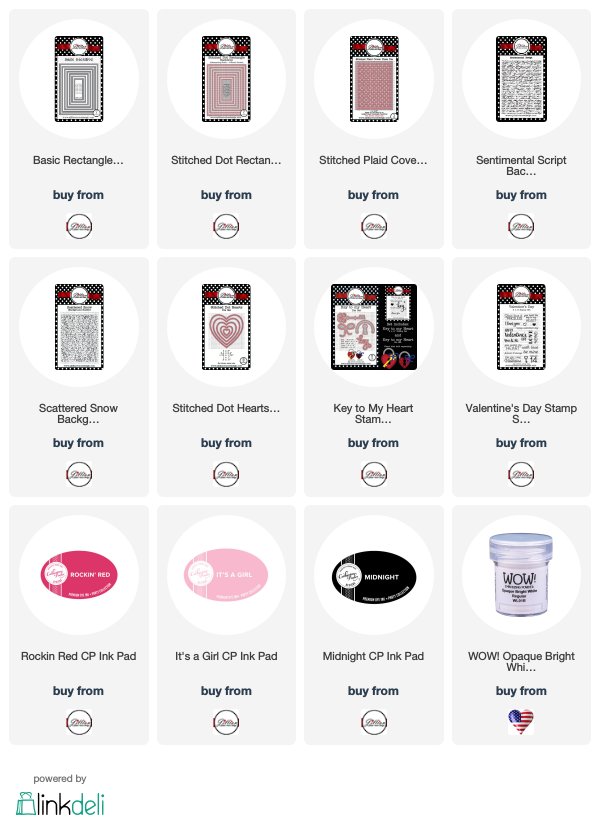 Enjoy your week!
Follow
A Jillian Vance Design
here: