Hello, So who is ready for 2019? This year brought great times, fun times but also a time of sorrow. Jillian acquired a business and we sold a rental home...finally...we went to MANY concerts...and I mean MANY!!! The three of us volunteered at a 3 day music festival which was a fun family event.
But sadly, we lost my mother in law in mid-December. Her passing was sudden and a shock for us. That just leaves my mom, who just turned 90 years old, November 30th, as Jillian's only surviving grandparent. She is doing GREAT and makes 90 look like the new 60! (See photo below)
So Watts Up 2019? seemed like the perfect card! With 2018 ending sadly for us, even thought we did take a short family concert run to Milwaukee and Chicago just before Christmas that was a total blast! We are ready to take on 2019 and see what exciting things are in store for us. With Jillian's new Graphic Design business acquisition, which is the perfect compliment to
A Jillian Vance Design
and her upcoming college graduation in May, I can't wait to see what her bright future holds!
This is a fun card using a lot of NEW goodies and was quick and easy!
I used the
Circuit Board Background Builder Stamp
and Ranger Silver Embossing Powder to create my shiny background, I also embossed the
Light Bulb die c
ut with White embossing Powder to give it a shiny light bulb look! Cut my
Numbers
and
Sentiment Strip
out of Red, stamped in Catherine Pooler Midnight Ink using
Watts Up? Stamp Set
and there you have it! Easy Peasy!
A Jillian Vance Design
products used: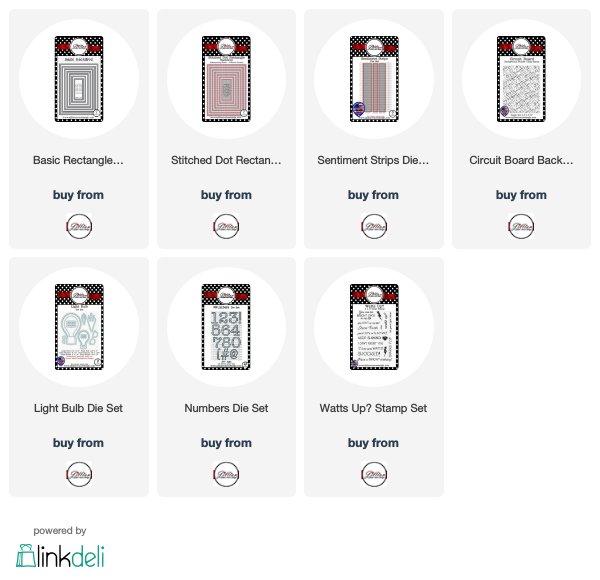 Jillian and her Grandma Bartlett!
Wishing you a Happy, Healthy and Prosperous New Year!
Follow
A Jillian Vance Design
here: