Good morning! Ardyth here with my first post of 2019. Now that Christmas is over, I had a really hard time trying to figure out what kind of a card to make for today's post. There are lots of new valentine goodies in the shop, so I decided to pull out this one - the Swirly Heart die. This die set has two pieces - the intricate middle portion and a larger heart that you can use as a frame. With the cut outs in the heart, this die set has endless possibilities for lots of different looks. I wanted something that would work as more than a Valentine, so I made this elegant card - perfect for a wedding or anniversary (especially a 25th anniversary!).
I cut the intricate centre heart from silver sparkle cardstock - sometimes getting a clean cut through glitter cardstock is difficult, so it's good to use your precision plate or a metal shim.
I used a Stitched Dot Rectangle die to cut a panel of white cardstock. Then I used the larger Heart die to cut a hole from the centre of the panel. I backed it with vellum to give it a soft look, and also so there was a place for the intricate heart to stick to - I used liquid glue for that.
Next, I used the Celebrate Grande Greetings die with the same cardstock. I also cut a 4 1/4 x 5 1/2 piece of the glitter cardstock, then cut a rectangle out of the centre so that I can use it in a future project, and also so that the white card base would show through the vellum.
I used foam tape to pop the white panel up for some dimension.
A Jillian Vance Design products used: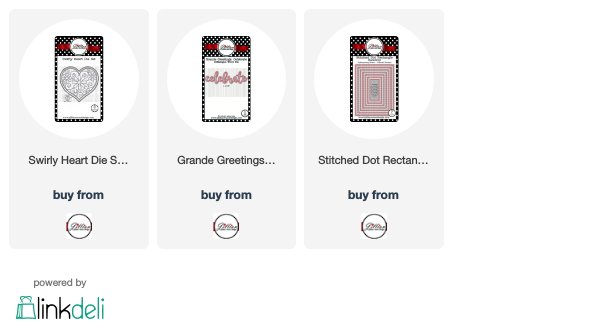 Follow
A Jillian Vance Design
here: