Some people are starting to make Christmas cards right now. I decided why not even work further ahead on a New Year's Day card.
Kecia Waters
on the blog today.
A few weeks ago, I was playing with the AJVD
Fringe Flower
die set. I thought that if I used metallic silver cardstock, it might look like the New Year's Eve ball. I decided to give it a try.
Using metallic silver cardstock and the
Fringe Flower
die set, I cut two flowers from the medium sized die and the two flowers from the smaller sized die. I adhered them all together into the ball, folding the "petals" inward for dimension.
Using black cardstock and the AJVD
Numbers
die set, I cut the numerals 2, 1, and 9. On white cardstock, I arranged these numbers, along with the ball so that it reads 2019.
Using the AJVD
OH Knit
stamp set, I stamped the sentiment using Versafine Onyx Black. I framed the card using more of the metallic silver cardstock.
AJVD Supplies: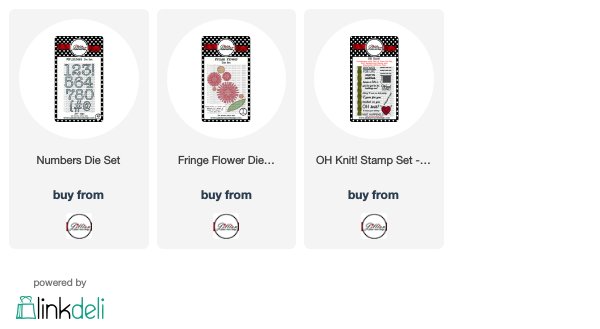 I hope I inspired you to think of new uses for the stamps you may already have in your stash. Thank you so much for visiting the AJVD blog.
Monday Smiles,
Follow
A Jillian Vance Design
here: