Hello,
Lisa Hoel
here and happy Monday! I have a card duo to share with you today – it's a 2 for 1 type technique. ;-)
It's easy in concept but can be a bit fussy to execute. I think it's worth it though.
I started by making two card bases, one in the pink patterned cardstock and one out of white cardstock. Out of separate pieces of patterned and white cardstock, I made two cuts with the
Dancing Daisy Cover Plate Die
. I glued the white cut to the pink patterned card base and vice versa for the other card base. Then I also used the cuts of the negative spaces and glued those into the "opposite" die cuts already attached to the card bases. I guess you could call it "inlaid die cutting". I like how you get a surface that is all same level. I finished off the cards with a sentiment and some subtle sequin bling.
Thanks for stopping by! I hope you have a great (and creative) week. =)
AJVD Products Used: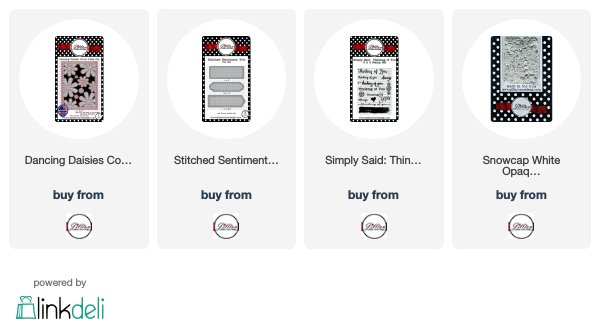 Other Supplies Used:
white cardstock, patterned cardstock, Jet Black Archival Ink, Tim Holtz Tiny Attacher
Follow
A Jillian Vance Design
here: