Hey y'all!
Shelly,
here.
Happy Friday!!
Today, I'm sharing a sweet little gift for Mom on Mother's Day.
I started by making my cactus, which I chose some green felt for. I used the cactus die four times and then glued my pieces together with one another. Then used some pink felt for my little flower on top. Next, I added something to hold my cactus in. I thought about a little mason jar (which would be really cute) though I didn't have one, so I decided I could make my own little box/container for it. ;) I used the square die set for my pieces and then scored a line on each square to glue to my bottom piece. After I used the same cardstock and folded small strips in half to glue on the inside of my box at each corner.
Next, I used a small piece of tissue paper and added it inside my box. I used enough to somewhat make my box full. Then I used dark brown cardstock and cut tiny squares. I added inside of my box to cover the tissue paper and use as my 'soil'. Lastly, I glued down my cactus in the middle of my box. To finish things off, I added some twine around my box and a little 'mom' tag nest to my cactus. Sweet, yeah?!...
Thanks so much for stopping by!
Enjoy your day!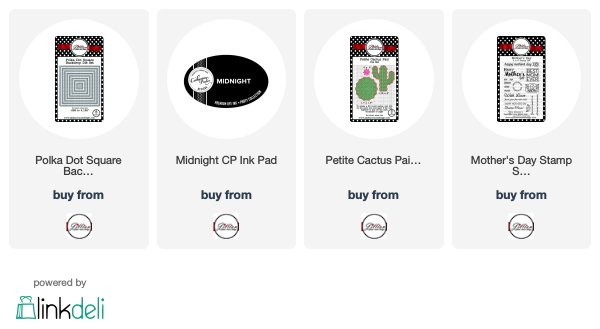 Follow
A Jillian Vance Design
here: