Good morning folks,
Lisa Hoel
here with a celebration card for you. Spring is in full force around here and I was inspired to make a cheerful and flowery card that could be used for any happy occasion.
This came together quickly. I stamped on mixed media cardstock using the Bloom stamp and Versamark ink. I then embossed it with clear embossing powder. After that, I spritzed the embossed section with water and sprinkled on Color Burst powder. Color Burst is made of small granules/powder of very concentrated dye. When it hits the water, it really explodes with intense color. I let it pool and puddle in the stamped/embossed design and dry. In the meantime, I had spritzed the card base as well and added just a little bit of the Color Burst powder. I wanted the background to be much lighter.
So that's it! Easy peasy. You could use watercolor, mists or dye ink for a similar effect if you don't have the Color Burst powder. Thanks for stopping by and I hope you have a great week!
AJVD Supplies Used: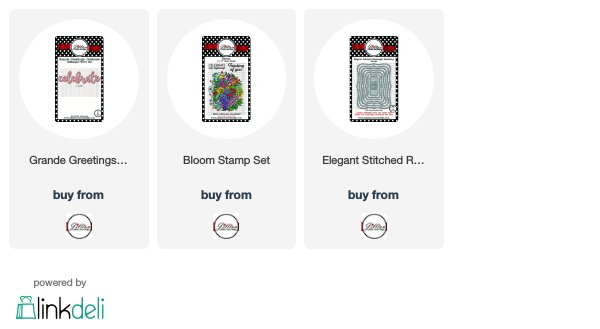 Other Supplies Used:
Versamark Ink, clear embossing powder, Color Burst - Fuchsia, cardstock
Follow
A Jillian Vance Design
here: