We interrupt all of the Christmas card making for a very special event this Saturday...the Ohio State game against "That Team Up North".
Kecia Waters
on the blog today with a special bookmark commemorating the Buckeyes.
To make this bookmark, I cut some gray cardstock with the bookmark from the
Minnie Pearl Bookmark
die set. I then cut the words Ohio and State from gray cardstock and from black cardstock, as the black gives a subtle shadow and raises the two words, from the
Heart of Ohio
die set. Also from the
Heart of Ohio
die set I cut the state of Ohio from scarlet cardstock. I arranged all of the elements onto the bookmark, added a few sequins and tied a scarlet bow.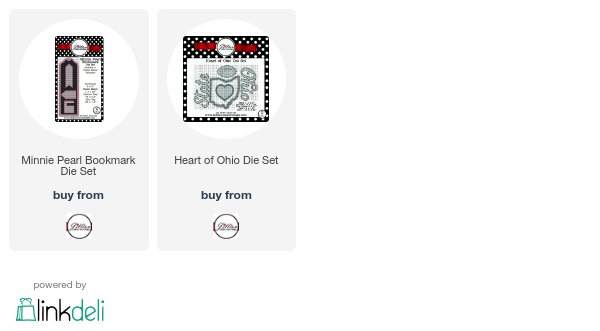 Here's wishing you a great week with great outcomes ahead.
Go Buckeyes!