Hi! I've got a fun post for you today! I recently had an event and wanted to send out Thank You cards to those who attended so I created a simple card using some dies from A Jillian Vance Design and papers that I had in bulk.
I have to make 60 so I made the design simple and decided if I used half of the flower then I'd only need to cut 30. The inside will have a personalized thank you note ... different for attendees, sponsors, donors and helpers.
The card was made to coordinate with the table numbers I created with that same flower die! In colors to mimic sunflowers which were in the bouquets that decorated the tables.
I cut and put together the flower with a larger center and added some glittery numbers. I picked up some little wood chunks with slices to slide them into... securing them in place with an extra piece of cardstock. I purchased the little wood chunks but I'm sure they could easily be handmade if you were so inclined and had access to the wood and tools and time...lol!
We also had little meal tickets that we cut on the Cricut since we needed so many... we had over 100 attendees in all. It was my task to create the tickets as well as the numbers so I thought it would be cute to just make them shapes! So those who ordered beef received a cow at check in, chicken got a cute hen, and the veggie dish eaters got a pumpkin! It was a big hit!
I really had a lot of fun with this event and really was so thankful to everyone involved and who attended.
Hope you enjoyed this one. Thanks for stopping! Come again soon!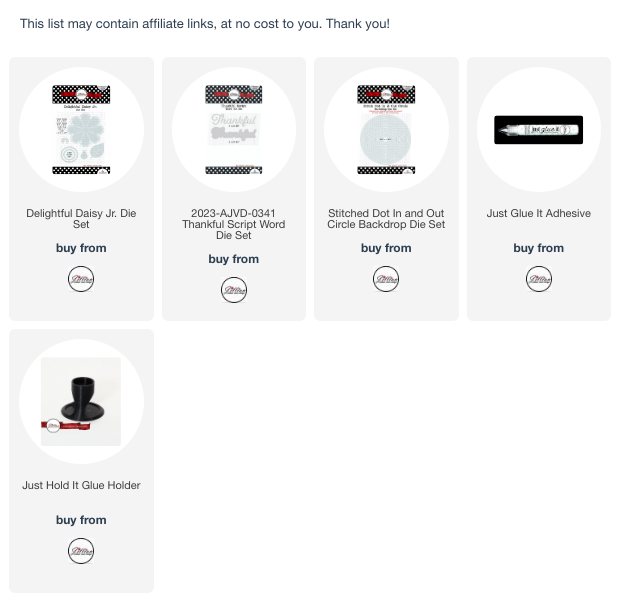 Follow
A Jillian Vance Design
on: