Hello! I'm back with some Live To Ride! I had this cool gel print and I thought it would make the perfect background for this motorcycle image. I just added some Transfer Gel Duo through the Diamond Plate stencil and then let dry to tacky and used hand pressure to apply some Iridescent Deco Foil over the top.
I stamped, cut and colored the motorcycle and decided instead of having it sitting flat, that a wheelie might be fun!
And honestly, the sentiments on this set are just some of my faves... many are perfect with or without the bike. It's really just a fabulous set!
Thank you so much for stopping and hope you'll come again soon!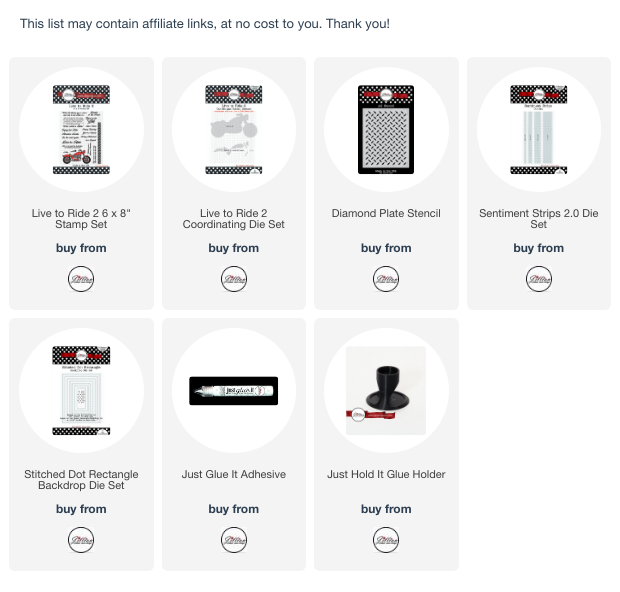 Follow
A Jillian Vance Design
on: