Hello, Bunny here again today on this first of February!
I am hooked on the
Fresh Florals Series
! (also they are on a great special so check out at the bottom of the post!)
Today I have a soft and sweet Valentine for you.
For the card base, I used the
Basic Rectangle Backdrop
and layered the
Brick A2 Cover Plate
on top of that I also cut a pink cover plate so I can have the pieces to inlay to make it look like a ribbon. Plus added the
Mini 3D Bow
. It's such a cool effect that makes it look like a ribbon is woven through the card front. How sweet is that? I love that look, perfect for a baby card as well!
Then I used the same pink cardstock to match the "ribbon band" and embossed the image using Brutus Monroe's Pearly Rainbow Embossing Powder and the
Fresh Floral Bouquet Stamp Set
. It's just gorgeous on the soft pink cardstock, photos do not do it justice.
Then using the scrap part that was left over, I used the "love" word die from the
Slimline Hearts Windows & Words Cover Plate
, cut it out of the embossed part and then another one out of the plain card stock so I could layer them together, you can see that in this photo as it pops it up a little bit.
Glued it on the heart and then heart on the brick and you have created a sweet valentine!
You must have Route Shipping Insurance on your order as well.
No code needed just add the die and stamp set to your cart!
Shop for them here:
https://shrsl.com/3f5fv
Thank you for stopping by!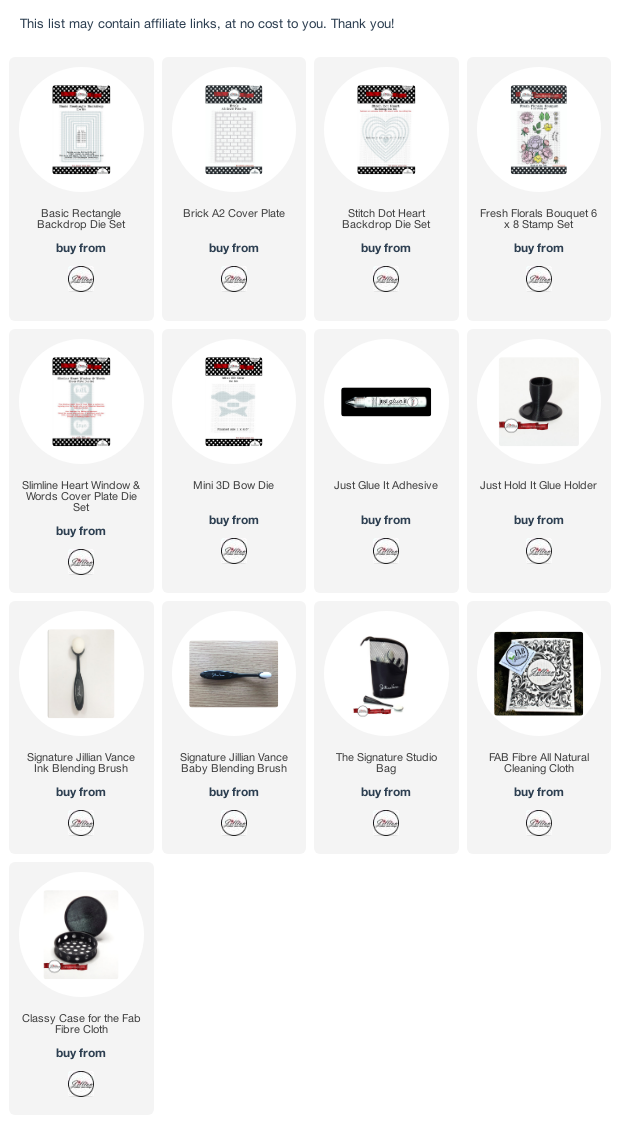 Follow
A Jillian Vance Design
on: