Hello, the countdown is on!
Today I have a Sweet little Christmas tag.
I made this for our mailman's gift bag!
We have a new one this year so we don't know his candy preference, the last one loved Plain M & Ms!
Hoping this one likes our choices of Hershey Kisses and Reese Nutcrackers!
So I whipped up this quick but very sweet tag!
Added some
Fresh Cut Pine
branches and the new
Feathered Friends
, smallest birds. I embossed using Red Sparkle Wow Embossing Powder on Red cardstock. I just wanted to add a little bling to the birds.
I cut two
Christmas Tiny Tags
and using Season's and Greetings, then pinned them onto the Scarlet Seam Binding, with a
Silver Pear Pin
. Easy Peasy just like I like cards and tags!
Wishing you all a Merry and Blessed Christmas, Happy Hanukkah and Happy Kwanza!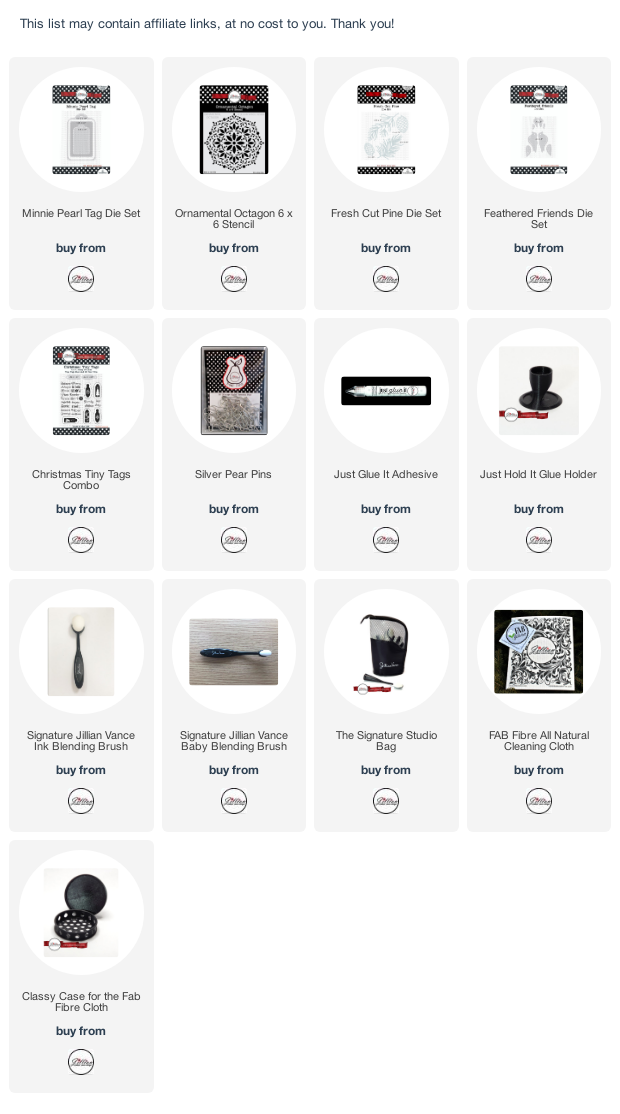 Follow
A Jillian Vance Design
on: