Welcome back! I've got some more Witch Hat Shaker for you today... except this time I actually made it a shaker!
I foiled a gel print with the leftover foil sheet after creating that Coffee Bean Background from my last Witch Hat project.
Then I cut the hat frame using both Hat dies from the set-inset and taped together. Then I cut a piece of acetate with the largest die. It often doesn't cut right through but it makes it easy to cut it with scissors very slightly smaller so it can be adhered inside the frame. Added pop-up tape to the hat, laid the sequins on the background so that they would fit inside the frame and then popped the frame over the top.
I cut the sentiment, stars and buckle from gold foiled paper and the hat band from green foiled paper. I also added the eyelashes from the set... so fun, right?
That's me for today! Thanks for stopping! Come back soon!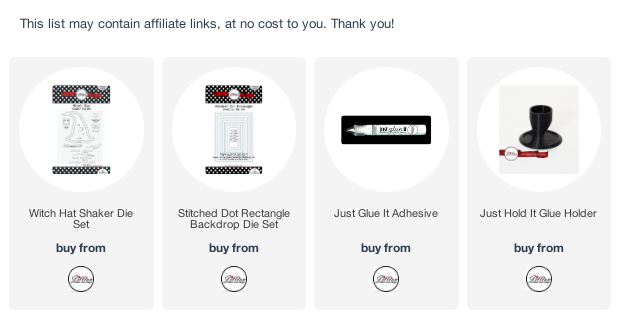 Follow
A Jillian Vance Design
on: