This last Tuesday Night Live, we had some fun with Press and Seal and the "New"
Quilt Block Dies
that I brought
BACK
from The Vault! I missed having these to play with
We used to use a tape method; tape before taking your paper out of the die, so you can peel and replace easier. However, in Tuesday's live, we showed a method with Press 'n Seal. Yes, that Press 'n Seal.
Check out the video for more information and how to do it!
These are available now on our website, along with the Mini Quilt Blocks, Needle & Thread, and stamp sets (I linked the Sewing collection above). These are so, so much fun. There are endless possibilites; perfect for any season, perfect for any type of card, and perfect for your quilter and sewing friends!
Thank you so much for joining us and checking out the blog! We won't be live next week, since we'll be going to Stampaway, but we will be back the next week!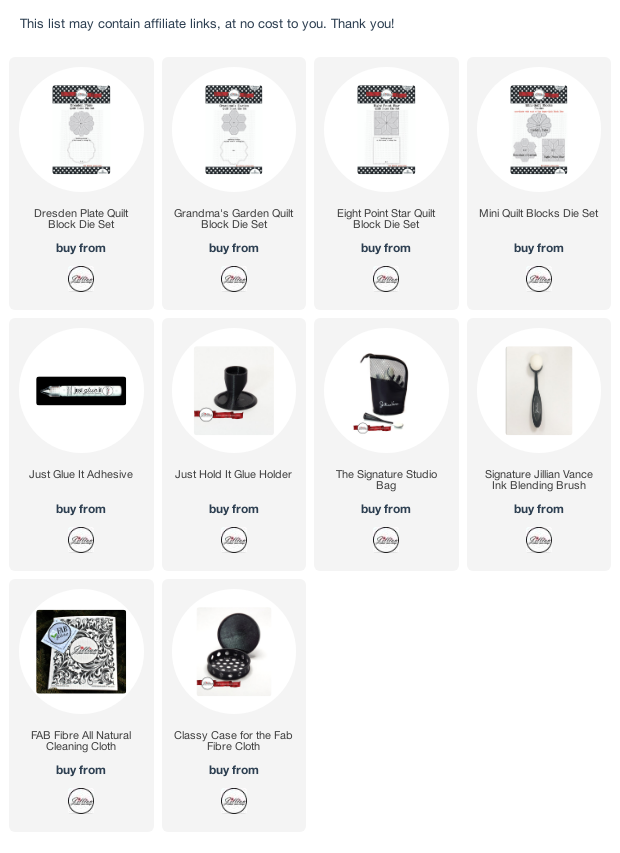 Follow
A Jillian Vance Design
on: