Welcome back! I've got one for you today with some watercolor and some foil!
A while ago I created some watercolor panels with Distress Oxides and then stamped some of the Fresh Florals images onto them using acrylic paint. Then I foiled the image. I had this panel leftover that I hadn't foiled and I was curious as to whether the acrylic was "too" dry and if it would take the foil.
It did! It's been about a month and the foil still took! It's a very fine image which I love and I'm not sure if it's so fine because it's been a month since I stamped it or if it's because of the amount of paint I used. Either way, I love it! If you'd like to see the other card I made with a similar background you can check it out here and you'll find a short video there as well!
I added some die cuts cut from foil cardstock and stamped the sentiment from the Everyday Greetings Stamp Set onto a scalloped circle and layered that onto a stitched circle.
That's me for today! I hope you enjoyed your visit and you'll come back again soon!
Follow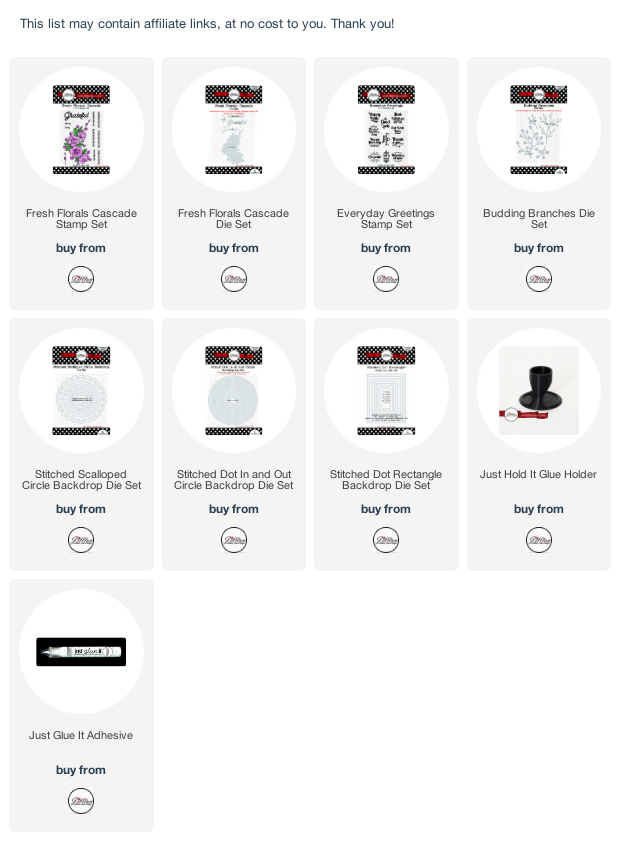 target="_blank">A Jillian Vance Design on: