Hello! I had some fun playin with the snowflakes in the shop! I also used the poinsettia centers from a few different sets to create some smaller and differently shaped flakes. For this one I have two layers of snowflakes... a sparkly bottom layer and some pink ones over the top!
I was looking for a feeling of being in a snowfall. The bottom layer is just a white one white layer using the Polka Dot cover plate... then the sparkly snowflakes and then the pink ones popped up on top.
Finally, a sentiment using that beautiful banner from the Vintage Frame die set and a sentiment from the Merry Kissmass stamp set. I just bent the sentiment to the shape of the banner for that curvy look.
That's me for today! Thanks so much for stopping and hope you'll come again soon!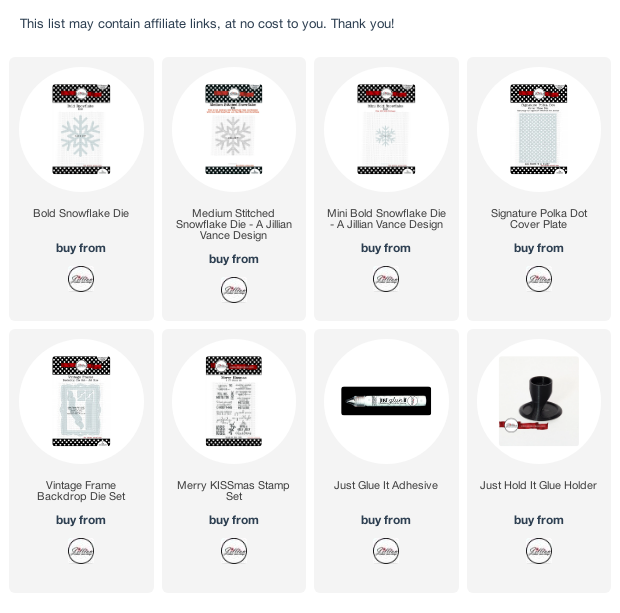 Follow
A Jillian Vance Design
on: