Jillian designed this with the Stitch Dot accent on each side of the cutting edge to give the double stitching look when you use two dies to create a frame, especially with shaker elements in mind!
Such a clean, neat look. Several of her dies feature this.
So creating a Shaker is easy peasy, if you have a shape such as this and don't want to use foam tape you can just use craft foam, layer it under your cardstock then place your dies centered together, tape to hold them in place while cutting and run through the cutting machine and you have your frame for your Shaker card.
That way both the cardstock and foam are exactly the same. Then using the largest die, cut your acetate sheet and back layer.
Swiping the acetate with a dryer sheet will reduce static so your shaker glitter or sequins don't stick to the acetate.
Glue layers as follows:
Cardstock frame to acetate then craft foam frame, and let dry... this is very important so your shaker contents don't stick in the glue.
Then add sequins to the backing piece in the center, placing glue around the craft foam and gently place on top of the back piece with the sequins in the center. and TADA!!!
Twine is some from my stash and shaker contents is from Michaels kids craft section!
Thank you to all that served. We honor you today and every day.
Thank you for stopping by today, be sure and come back tomorrow for the start of the Fall/Winter Coffee Blog Hop!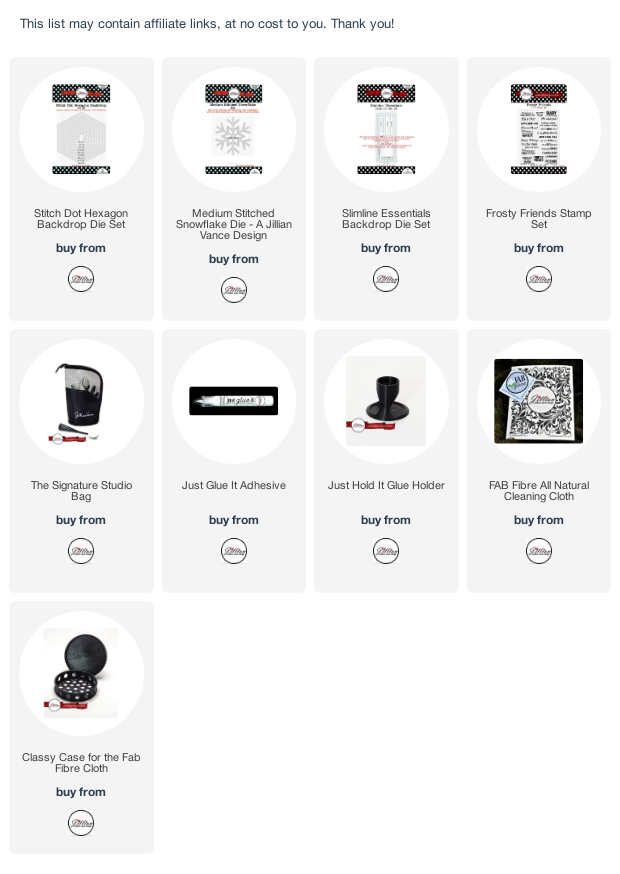 Follow
A Jillian Vance Design
on: