I'm back with another Sweet Sunflower using pieces I cut while making the my first card with this new die set. You may remember I cut three flowers, one from an alcohol inked panel, one from white glitter paper, and one from gold cardstock. I made three cards with the pieces and this is my second!
For this one, I used the petals from the alcohol inked panel and the outline from the white glitter paper and center. I cut another center piece from some gold glitter paper using the piece with the holes in the center so that the white would show through.
I assembled the flower on a vellum background again and then used a couple of the leftover pieces from the Vintage Flourish backdrop I used last time. Finally a sentiment from the Sweet Sunflower stamp set and a few sequins!
Love these new sets! I'll have my third card for you next time so hope you'll come back to see it. Thanks for stopping!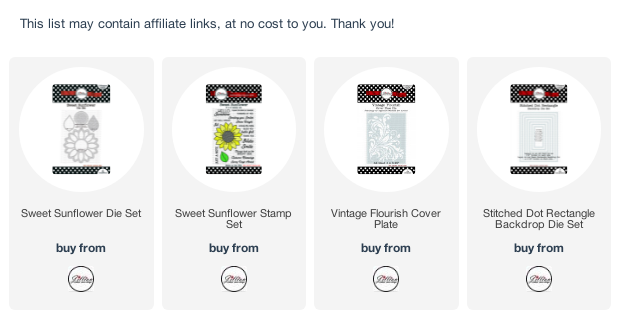 Follow
A Jillian Vance Design
on: