Hello and happy St. Patrick's day everyone!
Rosemary
here with a St. Patty's day inspired card! I used lots and lots of fun A Jillian Vance Design dies on this card and absolutely no stamping!
This card came about because I wanted to use one of the AJVD slimline dies, but not on a slimline card. I die cut the Slimline Stitched Plaid cover die from white cardstock and gold mirror cardstock. Since I didn't need them to be the full length of a slimline I used standard A2 sized pieces of cardstock. I then layered the gold behind the white offsetting it slightly by shifting the gold up. I really like how this turned out. I then die cut white cardstock with the Stitched Dot Rectangle die, adhered the slimline piece and trimmed off the excess. I matted the white panel with a panel die cut with a Rectangle Backdrop die. The shamrock was created by using one of the smaller Stitched Dot Heart dies and cutting it three times from that pretty plaid paper. I tried to make it worth with four hearts, but it was a no go! The stem was also cut from the same paper. I added smaller hearts die cut from the gold mirror. The sentiment was die cut using the Mini Headline Type letters and numbers die set. I cut the letters from a solid green and gold mirror cardstock, layered them slightly offsetting the gold so you can see just a bit of the green. At this point I thought the card looked a little plain so I decided to add the additional smaller shamrock. Once that was done placed I adhered the sentiment and I was done. In retrospect I would have added another small shamrock to the left of the sentiment as the card is a bit lopsided, lol! I'm adding this to the
Color Throwdown challenge
as it fits in perfectly.
A Jillian Vance Design products used: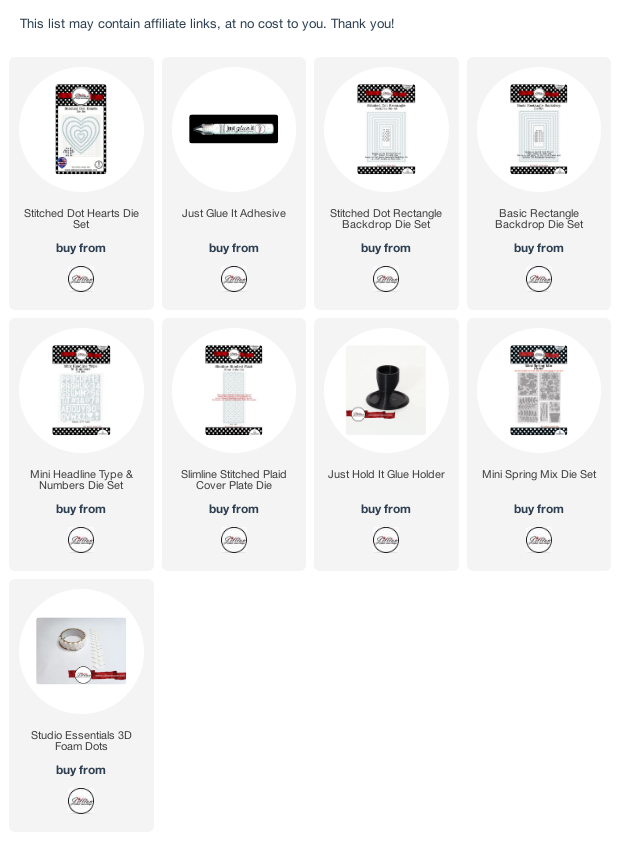 Thanks for stopping by and have a lovely day!