Happy Thursday!
Jillian's' virtual events are over for the year, but I was thinking so what did we use, that MANY people already have and how can I show them a new idea with those products!
So I came up with this darling Winter Birdie (aka Spring Birdie) Slimline Card!
We had SO MUCH fun this year doing the Virtual Events in two Groups.
Most of the die cuts on this card, are from items that came in the bundles!
So grab your supplies and make one for yourself! Don't forget to check out the Spring one further on down the post!
I think it makes a darling winter slimline card with items that most of our Virtual Event people already own!
AND....now for the Spring one!
This one I was inspired by one that a Lawn Fawn designer did.
Jillian has always said, if I didn't have a company, Lawn Fawn would fill the craft room!
How fun would a FALL one be with a Black Bird!!!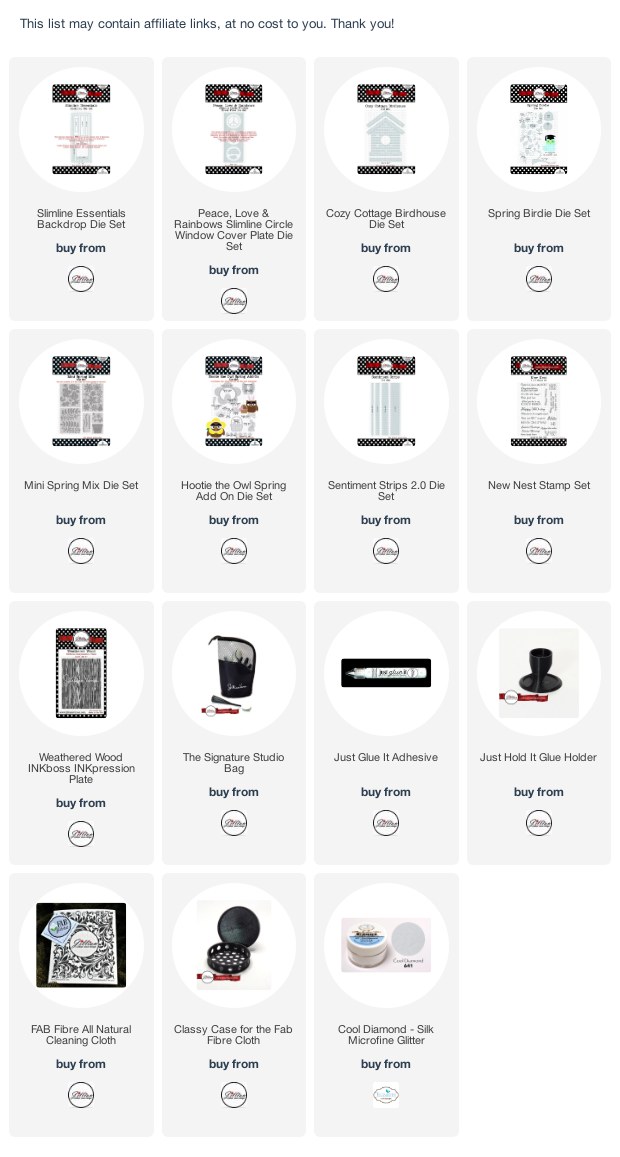 Have a great weekend and thanks for joining me today!