We have been doing these for a few months now, it is a fun time to talk to you guys and see what you have been up to the past week! We really enjoy it!
We try to have some tips and tricks and a project!
The end result is a SWEET little gift tag using the candy design Shelly featured on a card, we thought it was a brilliant idea using our Fringe Flower!
Enjoy the video, it was a short but sweet one but also shows how to make a EASY PEASY shaker element using Craft Foam. We thank our Design Team gal Shelly, for this design idea! She used it on a card a few weeks back and we said OH how CUTE!!!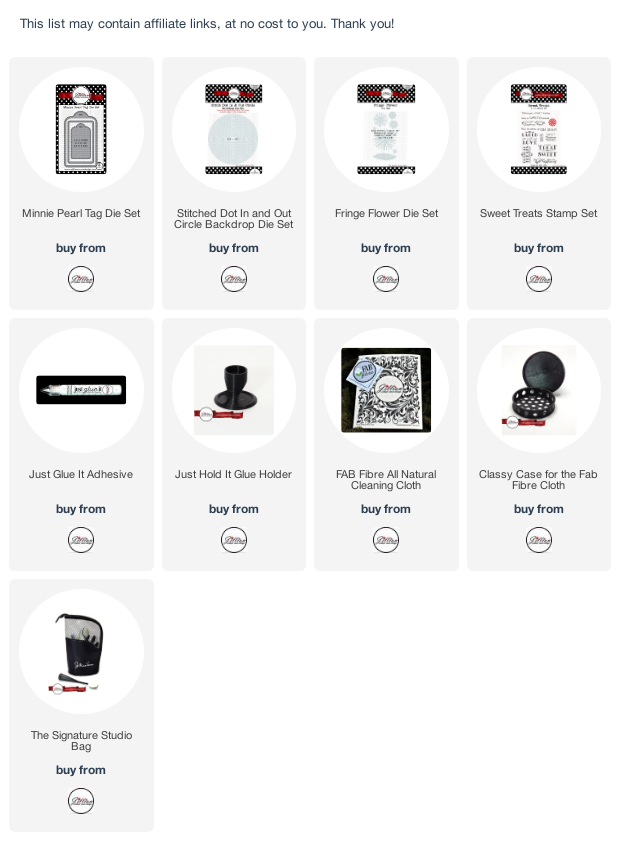 Next week (December 8th) you won't want to mine our Tuesday Night Live, we will be making New Years Cards!!!
This will be our first Create Monthly, Tuesday, December 8th, at 7:00 pm, EST.
Gather your Embossing Ink, Embossing Powders and your heat tool plus metallic papers, for some embossing fun with this Happy New Year Bundle! We will show you how to create several cards using this bundle. This is very limited due to the stamp production delays, but it is in stock and shipping!
You won't want to miss this as it is a fun set to work with!
Have a great weekend!