Welcome back! Hope you had a holiday week full of love and light! I have a fun one today with Hootie The Owl. I decidedt his time to cut all my pieces from Copic friendly paper so I could color them the colors I wanted with my Copic markers.
And how about that Checkerboard Slimline!? Don't you just love it?? I cut it in the turquoise color and then adhered it to a black piece and added both to a turquoise base.
And the Headline Type Alpha and Mini sets are perfect for a bold sentiment or when you don't have the perfect one in the perfect size! So many options. The frame from the Art Deco Backdrop was just the right thing I needed to mount my sentiment.
I used the bow from the present in the Hootie set and the fringe flowers to create some New Years fireworks!
That's me for today! I hope you enjoyed your visit and you come again soon for more A Jillian Vance Design inspiration!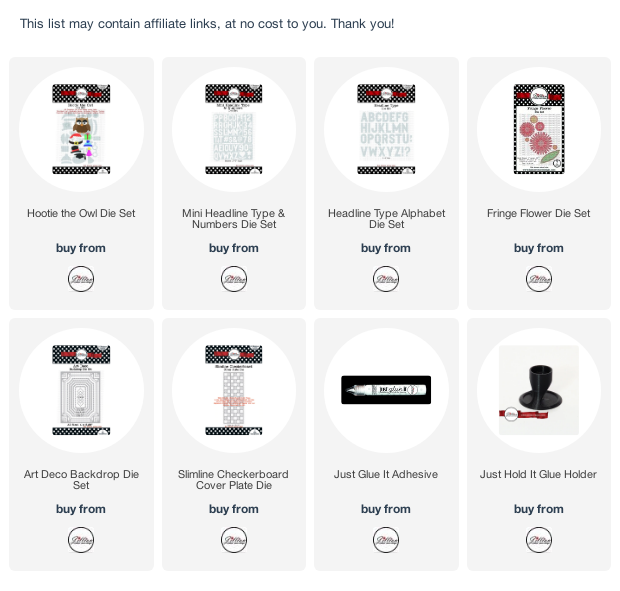 Follow
A Jillian Vance Design
on: