Happy Monday!? ... Well, welcome back anyway! Lisa here and today I am SO excited to introduce you to one of the great new slimline dies available in the AJVD shop! You can pre-order all of these great new dies now at special introductory price!

Meet the Slimline Rectangle Window and Words Cover Plate Die Set:
When I cut this awesome new slimline frame, I had totally different plans for it, but when I was looking at my extra Hootie pieces I had cut I came across the Stitched Fringe Border die and immediately I thought of a grass skirt...lol... and there was no turning back!
I layered my pieces... a white 8 1/2" x 3 1/2" base, the plaid 8 3/8" x 3 3/8" and then I popped up the frame over it. I assembled Hootie with her grass skirt and flower and then cut all of my letters for my sentiment and additional flowers and those beautiful scrolled leaves from the Spring Birdie die set as well as the butterfly. I originally thought of a different sentiment and when I decided on this one instead, I realized I'd have to cut two more O's... and then I realized the flowers would make adorable O's!
I added my sentiment first, popping up the larger letters and gluing into place the smaller ones. Then I placed the rest of my pieces around it!
I may have been giggling while I put this one together...lol!
That's me for today! Hope you enjoyed your visit and come back again soon for some more AJVD inspiration!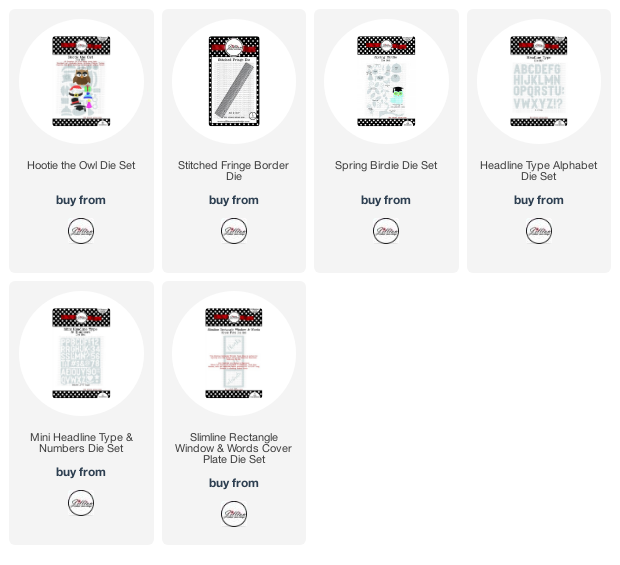 Follow
A Jillian Vance Design
on: